On August 24, Chinese actor, Xu Kaicheng (徐开骋), was accused of cheating on rumored girlfriend, Crystal Zhang Tianai (张天爱), with actress Gulinazha (古力娜扎), who were both his co-stars. None of the relevant parties addressed the rumors. However, on August 25, Crystal Zhang exposed Xu Kaicheng with a recording of their conversation where he admits to cheating on her.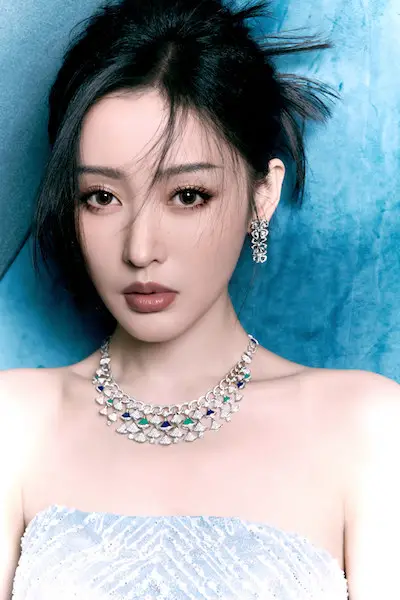 Crystal Zhang uploaded the 7:33 minute recording at 6:23 pm with the caption, "Repeat offenders, hope all girls keep their eyes open." In the recording, Xu Kaicheng reveals he went to a male friend's home and had too much to drink and had sex. Crystal Zhang initially misunderstood Xu Kaicheng had sex with the male friend until he clarified that his friend had called many people over. Xu Kaicheng explained he hooked up with one of the woman his friend called over as a result of being so drunk and that he didn't even know how he went home.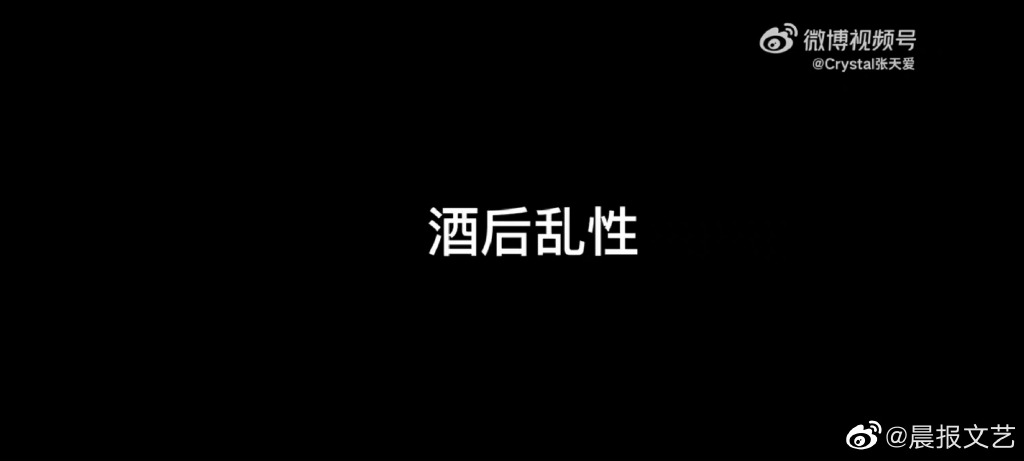 Xu Kaicheng starts to get emotional and admits it's his fault. He says "this" is what has been torturing him, which prompts Crystal Zhang to mention his "love contract" where he was prohibited from revealing their relationship. Xu Kaicheng then says he writes in his diary everyday and says that even if Crystal Zhang doesn't forgive him, he must "write everything we do and complete them."
Crystal Zhang asks him what is the reason that they can't reveal their relationship, which Xu Kaicheng admits was about his cheating. He says, "I'm scared [of this incident]. I can't accept this. I can't accept this of myself. As a person, I can forgive myself, but as a lover, I can't forgive myself because…I can't leave you. Only with you here, then I won't make any mistakes." At this point, Crystal Zhang says learning about this news was too sudden for her.
"Love Contract"
Next, Crystal Zhang confirms with Xu Kaicheng that not revealing their relationship wasn't because of his company blocking it for fear of his development or the fear of his fans not liking him anymore because he had a girlfriend. Xu Kaicheng admits that those weren't the reasons and says, "I think I am too weak."
When Crystal Zhang asks Xu Kaicheng whether he thought if they were to go public with their relationship a year and a half later, his cheating tryst would go away, he said, "No. I think I am too weak. I have no way of protecting you. That's why I really hate myself all along."
Crystal Zhang responds to him, "Ever since you slept with that girl…ah, my god." Xu Kaicheng then tells her, "I want to become a real man. Maybe because I have less experience…You must believe me. You can believe me. Everything I've said is the truth. I know you won't accept me anymore…I also know that I love you very much."
At this point, Crystal Zhang is in tears and said she needs to calm down and says, "They say all men who cheat will become repeat offenders. I don't know how to define this matter." In response, Xu Kaicheng said he saw the pictures of Crystal Zhang at the airport and said he lost it and knew she was feeling really miserable. He also said, "Indeed, I have no way of consoling you because my consolation can cause even greater harm to you."
Xu Kaicheng's pet name for Crystal Zhang is "aibao"
Xu Kaicheng then calls out his pet name for Crystal Zhang, "aibao" (爱宝, lit. love treasure, love baby), four times and tells her to come back to him. He continues to say he is "living in pain everyday", "punishing myself", "unable to constrain my emotions towards you", and more four letter idioms.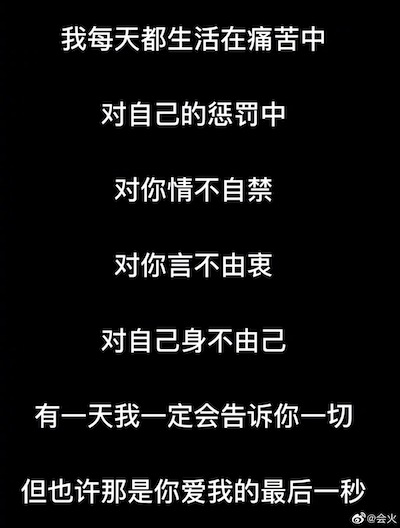 Lastly, Xu Kaicheng said one day he'll tell everything to Crystal Zhang even if's the last second she'll love him and that, "In your eyes, I am no longer that pure and simple person. I also think being overly simple and pure isn't a good thing. But I am so fortunate. I've always known you were the right person. It's so nice to have you here. I am very selfish. Even so, I still want to return to your side. Aibao, sorry."
As expected, Crystal Zhang's recording was trending at #1 with over 29 million mentions. Netizens praised Crystal Zhang for being awesome in the way she exposed Xu Kaicheng. Netizens also made fun of Xu Kaicheng's speech, saying he sounded like he was writing a novel or reciting his lines.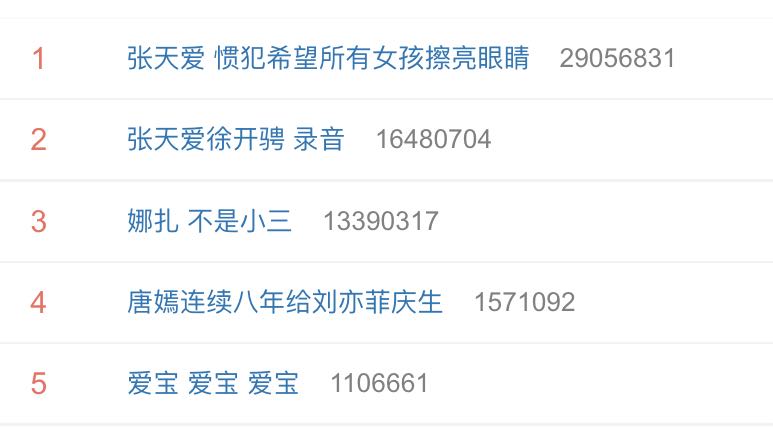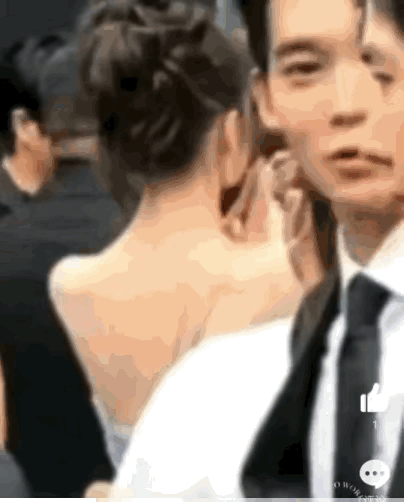 Gulinazha Denies Being a Third Party
Guli Nazha, who was being labeled as a knowing third party by netizens, reposted Crystal Zhang's post and said, "Not a mistress, not then, not now, and definitely won't ever be in the future! Faced with the entire internet's comments about "mistress", I've never dared to believe you are such a cheater! This recording has also allowed me to clearly see what kind of thing you are."
Guli Nazha's studio also followed up with a statement saying the comments spreading round calling her a "mistress", "knowingly becoming a mistress", and more are false and defamatory statements. They are demanding those posts to be deleted and stop spreading immediately.