Since Li Yifeng's (李易峰) prostitution scandal was exposed, many similar rumors have been circulating associating other artists by using the last names beginning with "w", "z", "h", "f", and more. Wang Yibo (王一博) was the latest artist that got dragged into these rumors that said he was "soliciting prostitution", "a kept man by a CEO of some corporation", and more.
On September 13, Wang Yibo's management agency, YUE HUA Entertainment issued a statement saying the rumors associated with Wang Yibo such as "soliciting prostitution, "sex worker", "being a kept man", and more are false and defamatory. They denied the rumors and said the rumors have festered to a point where it has affected the public's perception of Wang Yibo and led them to misunderstand and raise suspicions against him.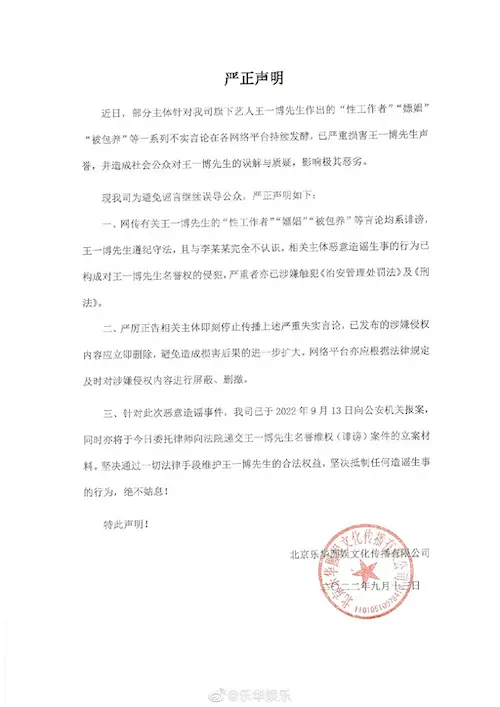 They also said Wang Yibo abides by the law and "doesn't know a Li so-and-so at all". Wang Yibo's team has already filed a police report for defamation and entrusted lawyers to start a case to protect his rights against the malicious rumors.