The Miss Hong Kong Pageant 2022 (2022香港小姐競選決賽) was held at the Hung Hom Coliseum instead of the TVB studios on September 25. This year's pageant had no semi-finals as 5 contestants had tested positive just days before the event. So TVB decided to just have the 19 contestants pass to the finals. Prior to the show, TVB also received complaints from the government entity, IPCC, about the "lewdness" of the swimsuit event, which TVB condemned.
After having Jacky Cheung as the special guest performer at last year's pageant, TVB invited another Heavenly King, Leon Lai, to perform this year.
The winners list of the Miss Hong Kong 2022 competition:
Miss Hong Kong 2022 champion: #8 Denice Lam (林鈺洧)
Denice Lam is the daughter of former TVB actor, Wilson Lam Chun-yin (林俊賢), and his first wife.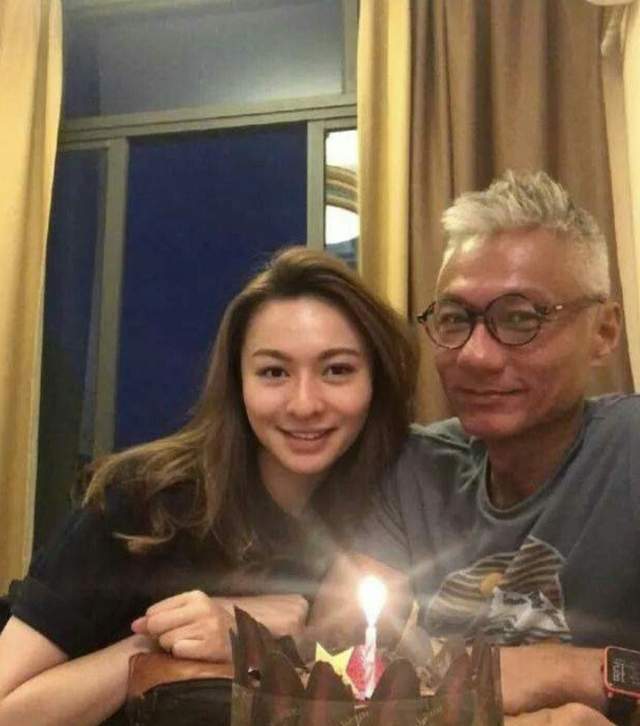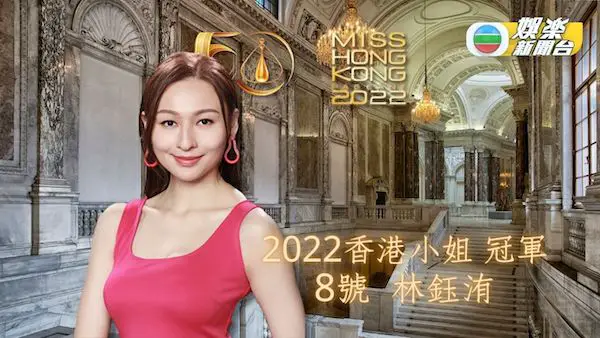 Miss Hong Kong 2022 first runner up: #4 Cecca Xu (許子萱)
Cecca Xu was also this year's Miss Goodwill. She was a hot favorite to take the crown this year so when she was announced to be the first runner up, Cecca Xu didn't look particularly excited.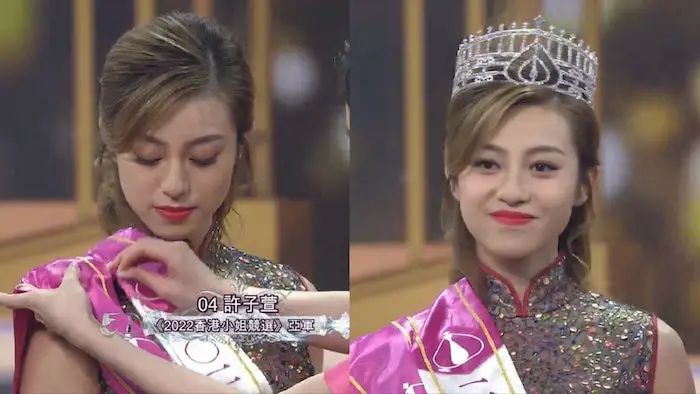 Cecca Cu immigrated to the US when she was 12. When she was 20, she was a contestant on the Chinese dating show, "If You Are the One" (非誠勿擾). She used to work in Investment Banking on Wall Street and even published a book called, "Memoirs of a Girl on Wall Street", at 22.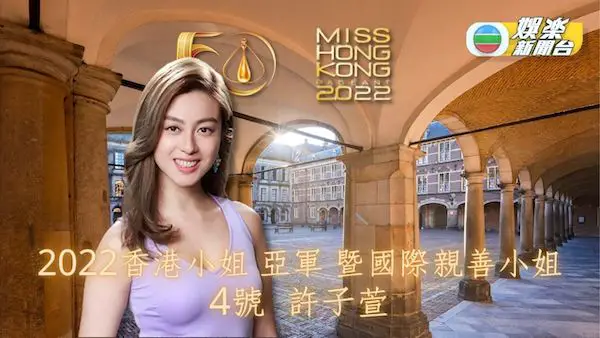 Miss Hong Kong 2022 second runner up: #14 Joey Leung (梁超怡)
Joey Leung graduated from the Illinois State University with a degree in Marketing. She once played Tony Leung and Elva Hsiao's daughter in the 2002 movie, "Infernal Affairs" (無間道).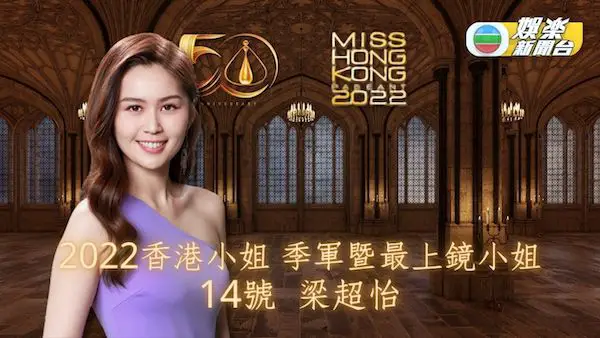 Miss Friendship 2022: #13 Sharon Ying (邢慧敏)
Miss Goodwill 2022: #4 Cecca Xu (許子萱) and Miss Photogenic 2022: #14 Joey Leung (梁超怡)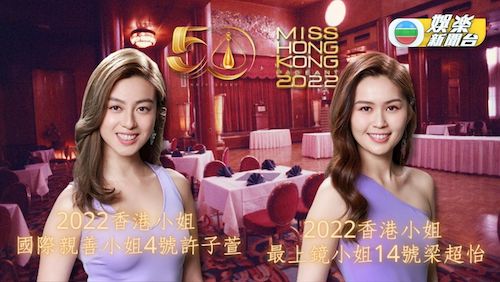 The final 5 contestants included:
#1 Astrid Xu (徐麟)
#4 Cecca Xu (許子萱)
#8 Denice Lam (林卓錡)
#9 Cherry Chan (陳銘鳳)
#14 Joey Leung (梁超怡)