Barbie Hsu (大S, 徐熙媛) has taken a step back from the limelight ever since the pandemic and her divorce from ex-husband, Wang Xiaofei. She continued to maintain a low profile after marrying Korean artist, Koo Jun-yup. However, it seems their re-kindled love has led to the both of them getting tattoos of each other.
In a recent photoshoot, Barbie Hsu was seen a dress revealing her chest, which showed a letter "K" tattoo she got for Koo Jun-yup. Koo Jun-yup also has another tattoo of Barbie Hsu's zodiac sign, Libra, and her name, "Shiyuan", in Korean, on his arm.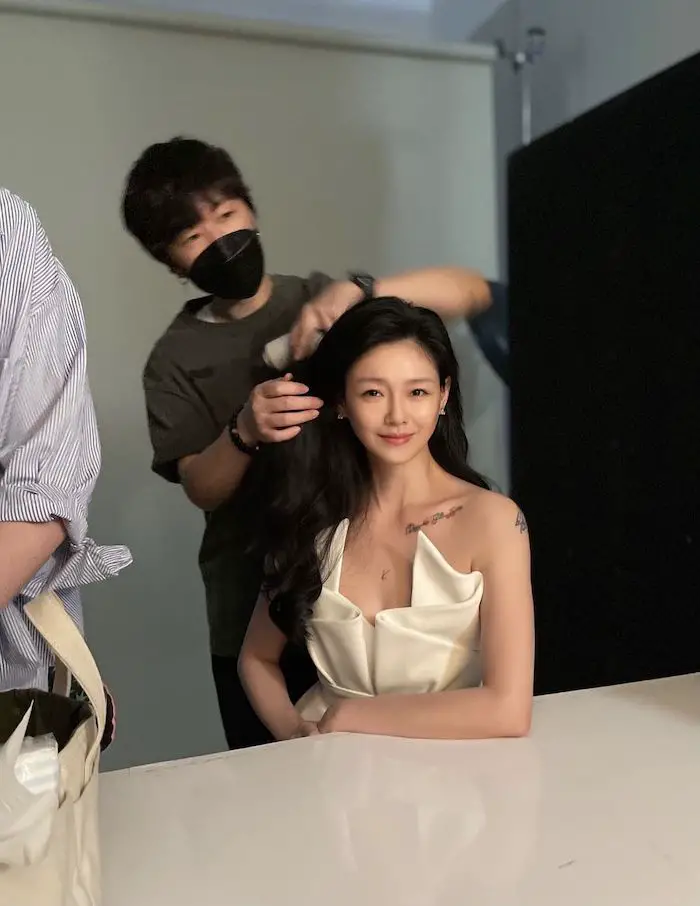 As both Barbie Hsu and Koo Jun-yup are both tattoo enthusiasts, they already have other matching tattoos. One is ,"Remember Together Forever", which is tattooed on Koo Jun-yup's neck and on Barbie Hsu's collarbone. The tattoo is said to be inspired by the couple's favorite song from Rick Astley's "Together Forever" when they dated the first time around.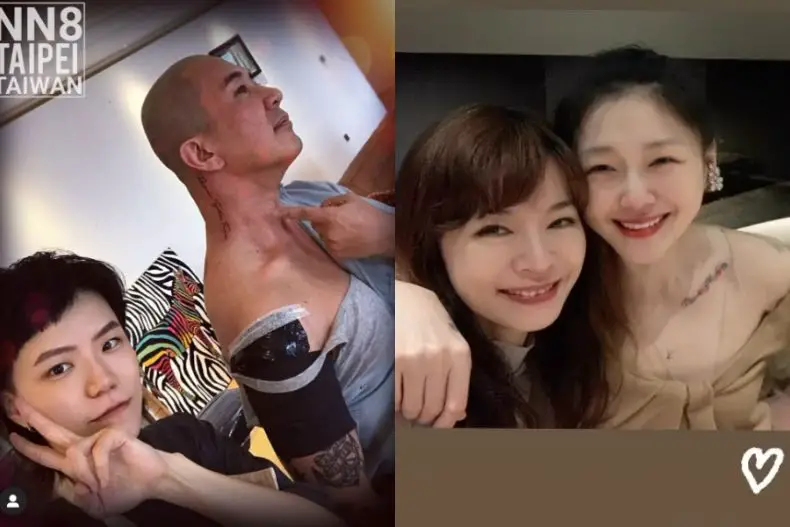 Aside from this, they both have a ring tattooed on their ring fingers after getting married. It's said Barbie Hsu had once gotten the "nine" character mistakenly tattooed on her foot years ago. Koo Jun-yup explained that nine and his last name, Koo, sound similar in Korean and since Barbie Hsu didn't know Korean, she got it tattooed wrong. However, it's said she removed the tattoo after the two broke up.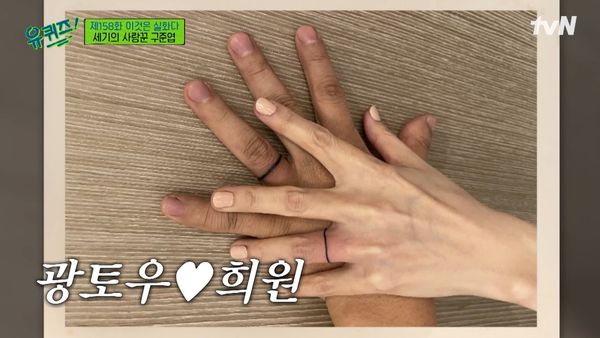 As for plans to resume work, Barbie Hsu's sister, Dee Hsu (小S 徐熙娣), revealed her older sister doesn't have any current plans to return working full time. Dee Hsu said she was present when Barbie Hsu did this photoshoot and said she appeared very nervous. When she asked Barbie Hsu about her plans on returning to work, she told Dee Hsu, "I can't. I think this is already enough."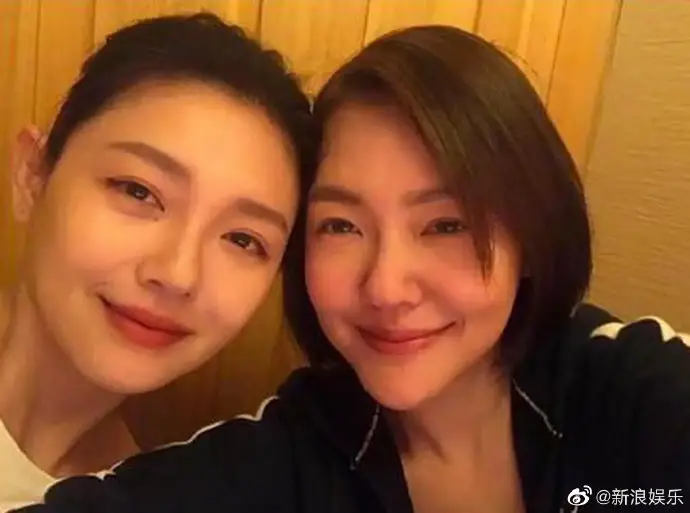 In an promotional video Koo Jun-yup did for a jewelry brand, he recounted the first time him and Barbie Hsu reunited after over 20 years, "That day, she rushed towards me. The moment when she hugged me tightly, I thought I must've saved the universe in my previous life." As they missed out on each other for so many years, Koo Jun-yup promised Barbie Hsu, "I don't have much time. In this life, I will love her more than myself."