TVB's first anniversary series this year, "The Beauty of War" (美麗戰場), aired on October 3. The series stars Jeannie Chan (陳瀅), Moon Lau (劉佩玥), Hera Chan (陳曉華), Angel Chiang (蔣家旻), Alex Fong (方力申), Joel Chan (陳山聰), and more. It's said "The Beauty of War" was inspired by K-Drama, "Penthouse". The drama revolves around the four male leads who go through revenge and jealousy in the Hong Kong entertainment industry and marrying into wealth.
In the first three episodes that aired, Angel Chiang's character, "Chung Ka-kei" or "Kei Kei", stood out the most as she lives up to the "evil step-sister" role. "Kei Kei" constantly sets up her self-sister, "Chung Ka-Bo" (played by Jeannie Chan), and puts her in dangerous situations. Not only is her character selfish, money-grubbing, and materialistic, but she is conniving, scheming, and downright evil even to her own family members for her personal gain.
Angel Chiang's character in the first three episodes has a story arc where she butters up her school's dean, "Mr. Ma", (played by Gary Chan 陳嘉輝), and gets him to buy her expensive things until he is in deep credit card debt. In order to fund "Kei Kei's" shopping habits and expensive taste, "Mr. Ma" bribes a publishing company to get 2 million RMB in cutbacks for himself or else he threatened his schools wouldn't use the company anymore. As a result, he gets caught by the ICAC after he was set up by the other party. He escapes and goes on a manic spree by killing his wife and goes to find "Kei Kei" to escape with her. However, he ends up keeping her and "Chung Ka-bo" hostage after finding out "Kei Kei" called the cops on him and wanted to keep his money.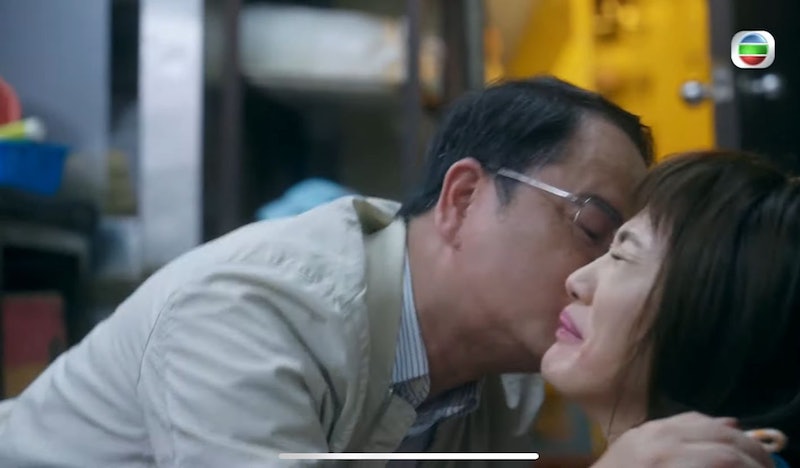 Even when "Chung Ka-bo" saved "Kei Kei" from almost being raped and killed by "Mr. Ma", "Kei Kei" pushes "Chung Ka-bo" back to prevent "Mr. Ma" from chasing after her just when they were escaping. The police come in time and shoots "Mr. Ma" to death. However, while everyone outside is worried hearing the gunshots, "Kei Kei' is seen smirking at the possibility her stepsister was injured.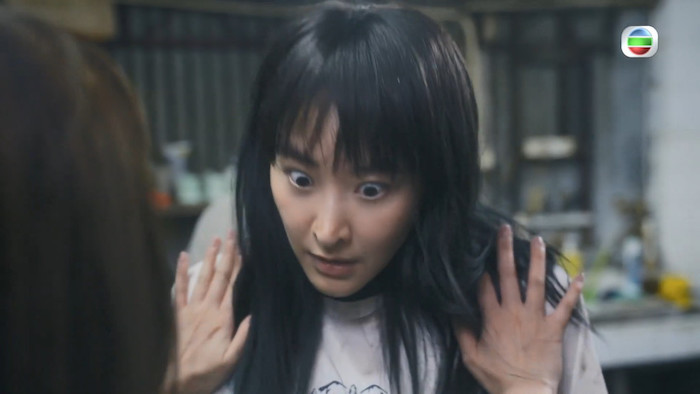 Everyone is at the hospital as "Chung Ka-bo" suffers slight injuries. However, it becomes a spectacle when "Kei Kei's" mother (played by Griselda Yeung 楊卓娜), arrives at the hospital accusing "Chung Ka-bo" being the one who seduced "Mr. Ma" and dragged "Kei Kei" into the mess. "Chung Ka-bo's" good friend, "Lee Ching-Yi", defends her and tells "Kei Kei's" mother that everyone knows it was her daughter that seduced "Mr. Ma" and created this mess.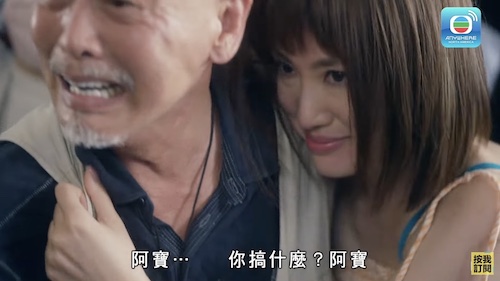 It's also at this time that "Lee Ching-yi" discovers her missing bracelet from her mother was on "Kei Kei's mother's wrist. When they verify that it's really "Lee Ching-yi's" and that "Kei Kei" stole it, "Lee Ching-yi"s older brother, who liked "Kei Kei", slaps her after she comes up with excuses to defend her actions. He also blames her for stealing the bracelet, causing a rift between him "Lee Ching-yi", and saying "Lee Ching-yi" set her up.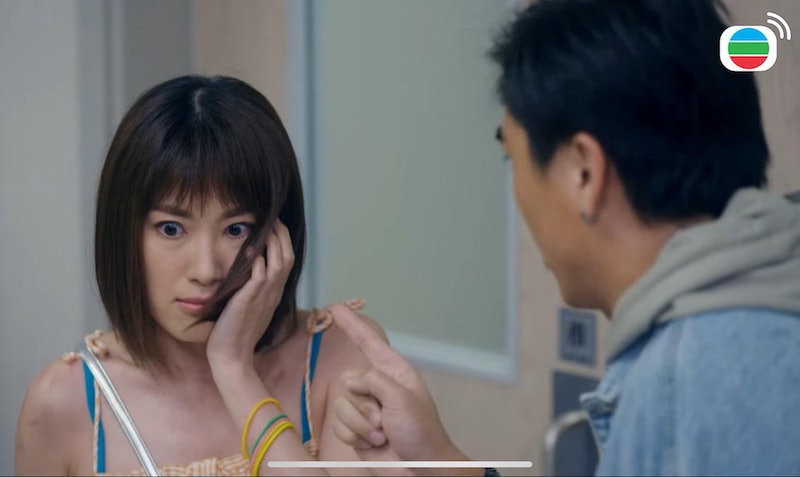 After "Kei Kei "gets slapped, she promises she will return that slap to him and leaves the hospital. Her mother stops her outside and blames her for giving her stolen goods and creating such a mess. They quarrel back and forth until "Kei Kei" delivers the final punch saying her mother is "cheap" and "slutty" and that she has way more to learn from her. "Kei Kei's" mother slaps her hard, which is the second one she suffered that night.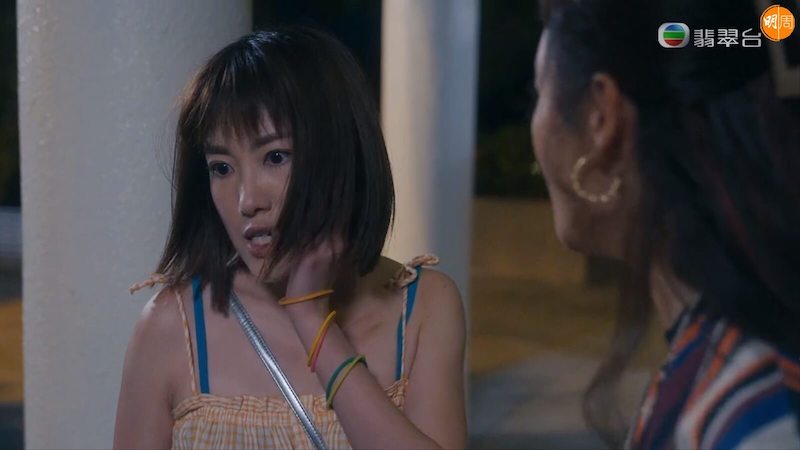 Both slaps were a delight to viewer and Patrick Kong (葉念琛), the producer, director, and screenwriter of the series, was interviewed by hk01.com and revealed that the slaps Angel Chiang suffered were real. He said, "Everything in our drama is real. There are no use of angles to create effects. Those slaps were real slaps. Those kisses were really kisses. When we filmed, Angel Chiang was slapped 5-6 times.
Credit: hk01, Angel Chiang IG