Yang Zi (杨紫) and Xiao Zhan (肖战) have been good friends ever since the two collaborated on "The Oath of Love", which finally aired this year since it wrapped up filming in 2019. Recently, a video was circulating of Xiao Zhan and Yang Zi dining together, which stirred up rumors between the two.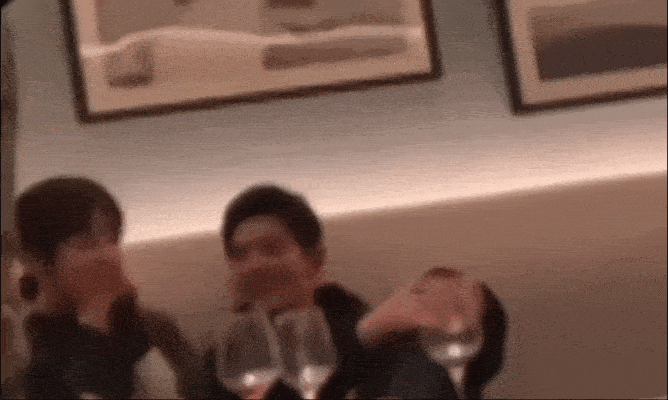 On December 7, someone seemingly from Xiao Zhan's team responded to the video saying they have denied the rumors several times and that, "The artist has always been single. This was from a large party organized by the platform after the "All Star Night 2020″. There were a lot of other artists who were invited to the event and staff workers that were also present. In the video, there were a lot of other people around the two people and the organizers were also present. It's very obvious this video cut out the other people around and in front of them and maliciously created and spread an illusion to lead everyone to misunderstand."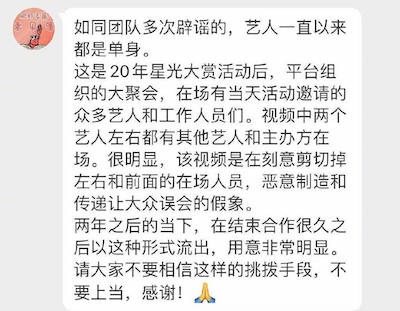 They also said it's obvious why this video was released this two years after the event and a long time since Xiao Zhan and Yang Zi's collaboration ended.