Back in 2019, Chinese actor, Zhang Danfeng (张丹峰), was rumored to be cheating on his wife, Hong Kong actress, Catherine Hung Yan (洪欣), with his manager, Bi Ying (毕滢). At the time, rumors were rampant that Zhang Danfeng and Bi Ying were secretly rendezvousing at the same hotel with Bi Ying seen coming in and out of his room wearing sleepwear in the middle of the night. Bi Ying was also rumored to be pregnant as she was allegedly seen holding a pregnancy test.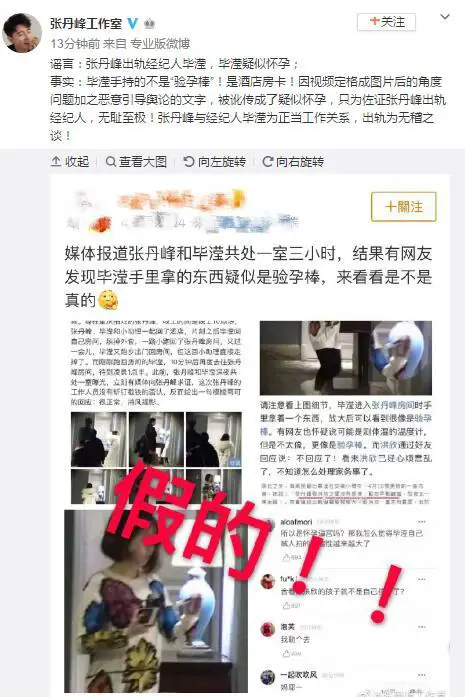 Zhang Danfeng's studio had denied all the rumors and explained everyone is assigned to stay at the same hotel during filming and that it's normal for managers to be working at all odd hours. He also said Bi Ying wasn't holding a pregnancy test, but a room card.
Despite all these denials and clarifications, Zhang Danfeng's image and his relationship with his wife and family had already taken a hit. In May 2019, Zhang Danfeng announced Bi Ying had taken responsibility and resigned. As for deleting posts related to Catherine Hung Yan, he explained that he deleted it when the two were arguing previously. As for his stepson, Ashley Zhang, clearing out his Weibo, he said it was at the request of his company, YUE HUA Entertainment.
It seemed like Zhang Danfeng and Catherine Hung Yan reconciled and things were goingly smooth. In 2020, there were divorce rumors spreading, which Catherine Hung Yan denied. Since then, the two would be seen in public with their daughter.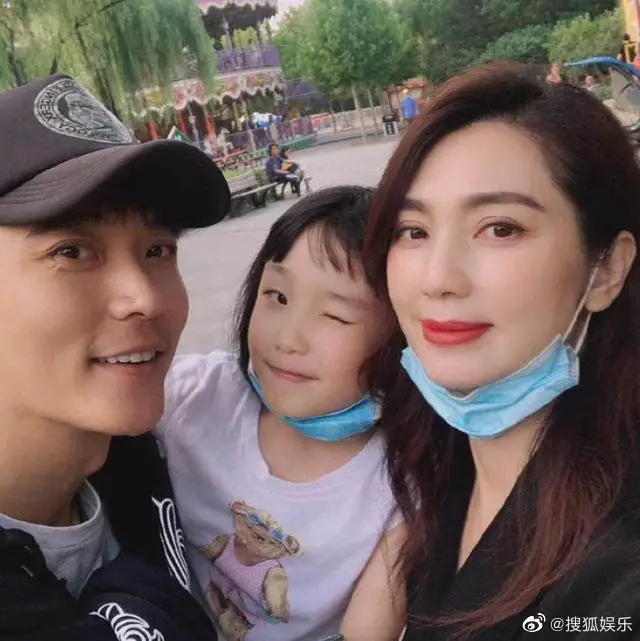 New Cheating Rumors
However, on December 21, there were new rumors resurfacing that Zhang Danfeng and Bi Ying had not yet "broken up" and that she was still his manager. Bi Ying's nickname, "Meng Meng", was listed as the broker for Zhang Danfeng's recent livestream work and the account receivables name is Bi Ying. It was also rumored Bi Ying was unsatisfied that the hotel arranged by the organizer didn't have suites and required them to make a new reservation. Bi Ying and Zhang Danfeng were reportedly staying in the same hotel suite for 3 days.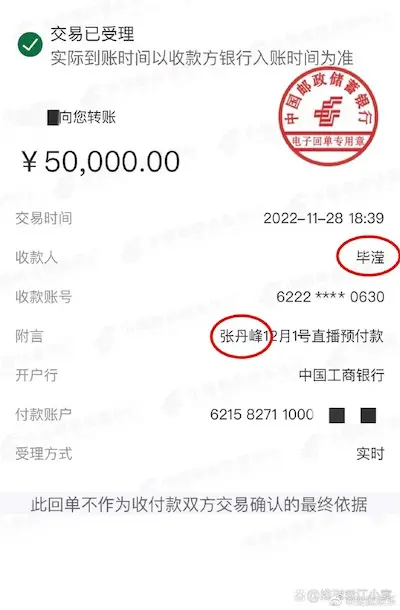 Catherine Hung Yan nor Zhang Danfeng have addressed the latest rumors. Just last month, Catherine Hung Yan, Zhang Danfeng, and their daughter, were seen supporting Ashley Zhang's graduation performance from the Shanghai Theatre Academy.