iQIYI's upcoming Chinese drama, "Wu Geng Ji" (烈焰之武庚纪), announced the finalized cast list on December 26. The drama had previously announced Allen Ren Jialun (任嘉伦) to be the lead of the series. On December 26, Fair Xingfei (邢菲), Bambi Zhu Danbi (祝绪丹), Yan Yikuan (严屹宽), Zhu Zhengting (朱正廷), and Merxat (米热), were announced as the main cast.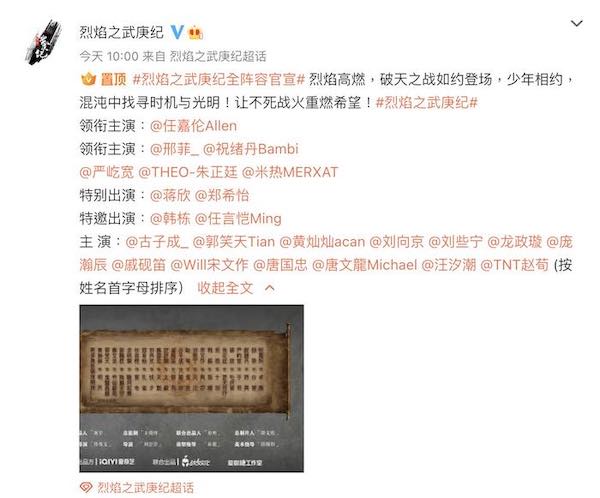 This reunites Allen Ren Jialun and Fair Xing Fei for their second collaboration. They previously starred in the modern drama, "Miss Crow with Mr. Lizard". This time, they will be in an ancient costume drama.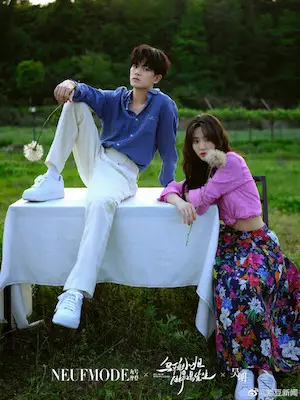 On November 29, Allen Ren Jialun was the only person announced as part of the main cast of the series. Li Yitong (李一桐) was previously attached to be starring as the female lead of the drama. However, later that day, Li Yitong's studio announced they would no longer appear in "Wu Geng Ji".
The studio stated that Li Yitong was invited to appear in the series multiple times and she finally agreed to it. She had already done prep work studying the script and the source material to get to know her character and had even turned down work and reserved a block of time early on for the project. However, there were rumors that Li Yitong's side had requested to add more scenes and changes for her character and were trying to defame her.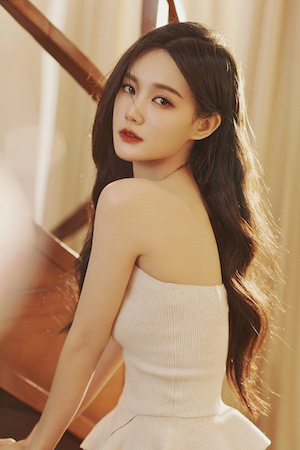 They said they kept quiet as they trusted the production team and didn't want to hold back the progress of the project. However, they cited they had no knowledge of the production team's marketing methods or rhythm and hadn't received any notifications either. They said, "things had fermented and deviated from the beautiful vision of the initial collaboration.", which led to their decision to quit the series.