On December 27, a gossip blogger exposed a relationship from a "villainess" actress born on or after 1995 with male actor, "WXY", which is believed to be Wang Xingyue (王星越). Netizens started speculating it was Zhou Ye (周也) and Wang Xingyue. The both of them previously worked on the upcoming YOUKU drama, "The Scent of Time" (为有暗香来).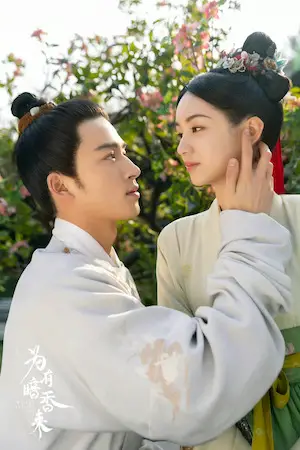 However, the dating rumors were immediately debunked by both Zhou Ye and Wang Xingyue's fan clubs. Zhou Ye's fan club reposted a fan's post, saying, "Purely fabricated rumors. Already confirmed the rumors with the company, the both of them have a working partnership. Don't be so gullible to believe in rumors."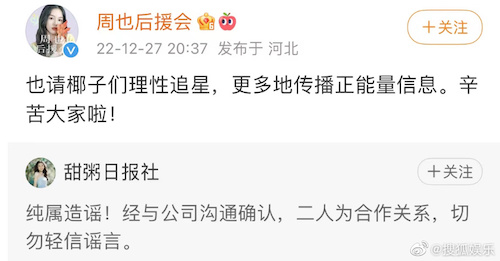 Wang Xingyue's fan club also denied the rumors, saying, "After checking with the artist's team, the two of them are only work partners. Please don't believe and spread rumors, everyone.