On January 31, Chinese actor, Hu Ge (胡歌), who is 41 this year, has revealed he is married and has become a dad to a baby girl.
Hu Ge announced, "I am a dad now. Mother and daughter are safe. Announcing the good news to everyone. Being in the industry for 20 years, I am thankful to everyone for accompanying me to grow together. At this moment, I will be entering the next phase of life with you all. I hope everyone can give me even more support and understanding. It hasn't been easy in the past year. My wife isn't a public figure. In order to allow for the smooth birth of the baby, the good news was kept a secret and not announced yet. Hope everyone can understand."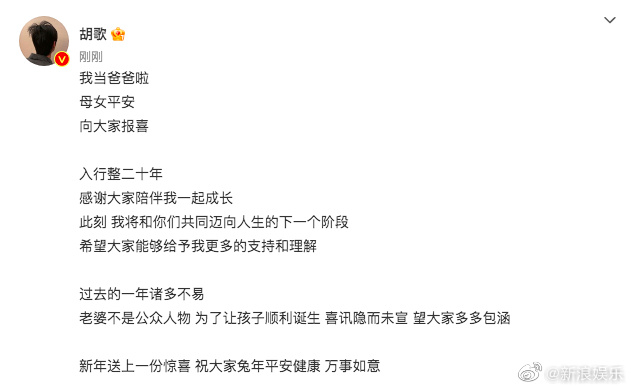 There has been many speculations on the identity of Hu Ge's wife after he made the announcement. It's rumored Hu Ge's wife is 11 years his junior and was his former agent. A netizen claims Hu Ge and his wife registered their marriage in Shanghai in September 2022.
Hu Ge received an overwhelming amount of support and blessings from celebrities and good friends like, Tiffany Tang Yan (唐嫣), who said, "Congratulations to Uncle and Auntie, Older sister (Tang Yan's daughter) can play with younger sister (Hu Ge's daughter) now."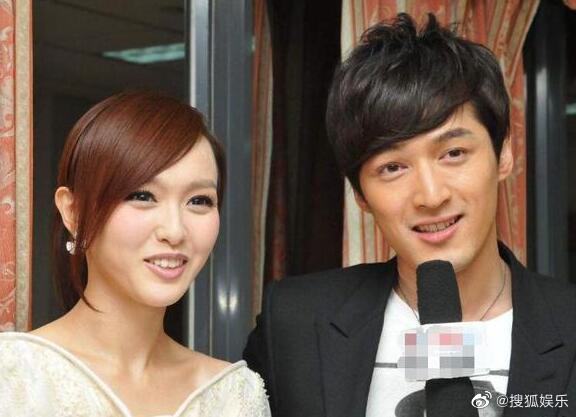 In a previous interview about when he would get married, Hu Ge had responded, "I am not in a rush. Eddie Peng Yuyan (彭于晏) isn't married yet." Eddie Peng had responded to that interview, saying, "He's not in a rush, then I'm not in a rush either." Netizens are now asking Eddie Peng whether he's in a rush now.