One of the biggest C-Entertainment scandals this year involved the soon to be 25 year old idol, Cai Xukun (蔡徐坤). On June 26, paparazzi exposed Cai Xukun to have allegedly had a one night stand with a woman he met at a KTV through mutual friends and forced her to have an abortion.
According to the whistleblower, on May 20, 2021, which is known as "I Love You" Day in China, Cai Xukun met a woman with the last name beginning in "C" at a KTV in Beijing through mutual friends. After the gathering ended, Cai Xukun and "Ms. C" allegedly had a one night stand at May 21, 2021. A month later, "Ms. C" went to the hospital to get tested and discovered she was allegedly pregnant with Cai Xukun's child. She asked Cai Xukun what she should do and he told her to get an abortion. On July 5, "Ms. C" went to the hospital by herself to have an abortion.
In addition, the whistleblower alleges after Cai Xukun's mother found out about the pregnancy, she suspected "Ms. C" had deliberately set up a ploy to blackmail her son. So she asked her son about that night and whether they had took contraceptive measures, which Cai Xukun said they didn't. In response to that, Cai Xukun's mother allegedly had a staff member contact "Ms. C" to compensate her. In addition, she had a private investigator follow "Ms. C" and reportedly had surveillance cameras illegally installed outside of her home.
In reviewing the surveillance, Cai Xukun's mother and the staff member suspected "Ms. C" could've faked her pregnancy as she was spotted going home with a man and another woman at 3 in the morning. The staff member later told Cai Xukun's mother that the man was "Ms. C's" close male friend.
The paparazzi also released alleged chat conversations and an audio recording of Cai Xukun's mother arranging for a staff member to negotiate with "Ms. C" on compensation hoping that she would get an abortion. She reportedly agreed to pay "Ms. C" 500,000 RMB in exchange for her to get an abortion.
After "Ms. C" discovered she was being followed, she called the police. Cai Xukun, his mother, and the involved staff members were reportedly summoned by the police for questioning. Afterwards, both parties reached an understanding. "Ms. C" expressed she would not seek criminal charges anymore. Due to Cai Xukun being a public figure, the letter of understanding refers to Cai Xukun as "Mr. Cai".
The paparazzi released the alleged records of the letter of understanding, "Ms. C's" ultrasound, pregnancy test results, hospital stay for her abortion, and Cai Xukun's mother saying she had already transferred 500,000 RMB to "Ms. C".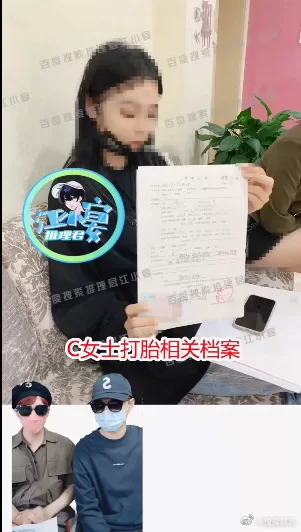 Cai Xukun finally speaks up
On July 3, Cai Xukun finally addressed the rumors, saying, "Two years ago, I was single. I had a relationship with Ms. C. Both parties' private affairs were already properly settled in 2021. There was no further entanglement with each other.
I must clarify with everyone and the media that my relationship with Ms. C was voluntary. There were no illegal acts involved such as 'female party was a minor' or 'forced abortion'. To the involved media parties, please don't spread rumors, don't believe rumors."
Cai Xukun also apologized to his fans and the media and also expressed, "This lesson has been very painful for me. During these past two years, I have been blaming myself and feeling regret." Cai Xukun also said he would strictly limit his words and actions and accept the public's surveillance of him. He also asked for the public to respect the privacy of the involved parties, especially "Ms. C".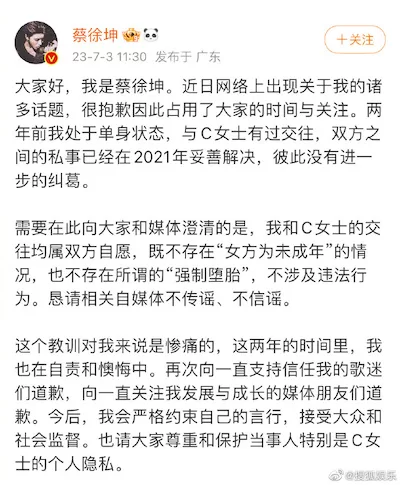 Cai Xukun's studio also issued a statement saying the recent rumors, "dating a minor", "forced abortion", and more are false statements and were maliciously fabricated by yxh accounts to cause trouble. They also said they have already completed gathering evidence and have submitted court filings to pursue legal action.
Aftermath of rumors
Normally, when such rumors and scandals go viral, the celebrity involved would immediately issue a statement to refute these claims. However, Cai Xukun and his studio remained silent on the rumors and continued to let it fester until a week later. During this period, more rumors continued to circulate such as "Ms. C" being 9 years Cai Xukun's senior, that she was a minor, and also the high possibility of the rumors being true as there were no responses from Cai Xukun or his team.
Prior to Cai Xukun's statement, it was also revealed that CCTV's video site had removed all of Cai Xukun's videos. iQIYI, Beijing TV, and CCTV News' Weibo accounts had also removed posts about Cai Xukun.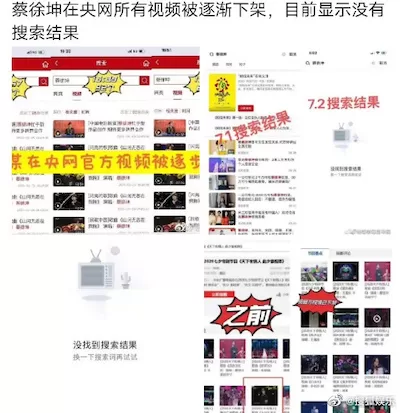 The finale episode of "Keep Running" S11, which was filmed in Thailand, was also set to air on June 30, but presumably had to postpone the airing due to Cai Xukun's scandal.