Former member, Lu Dinghao (陆定昊), of C-Pop group, TANGRAM (超燃少年团), and Banana Culture (香蕉娱乐) have parted ways. He uploaded an official statement saying: "Due to personal reasons, we've come to a mutual agreement that Lu Dinghao has recently officially terminated the management contract with Banana Culture. Thank you for all the encounters. Wishing the best for everything." He accompanied the caption, "New beginnings" along with the statement.
NINE PERCENT's Lin Yanjun and Korean Dance Choreographer, Faryoung Kim, Deny Dating Rumors
Lu Dinghao was a contestant in the first season of "Idol Producer" (偶像练习生), finishing at 35th place. He was one of 18 trainees from Banana Culture's "TRAINEE 18" that joined the show. He debuted in October 2018 as one of the members of boy group TANGRAM with other fellow Banana Culture trainees from "Idol Producer."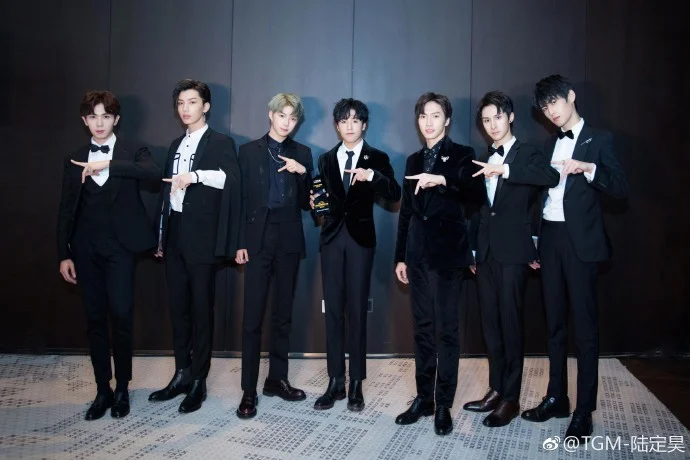 However, back in March 19, Banana Culture issued a statement on their Weibo stating "Due to the personal actions of TANGRAM member, Lu Dinghao, severely impacting the development of the group, the company has decided to indefinitely stop all his activities within the group." The company went on to specify the group would continue promoting with six members. It's reported Lu Dinghao had privately contacted brands for work opportunities, bypassing Banana Culture, leading to his removal from the group.