Taylor Swift was in China over the weekend to perform at the "TMall 11/11 Shopping Festival Concert". In addition, she also had a fan meeting in Guangzhou, China on November 11. The host of her fan meeting, Andy Chen (陈正飞), sparked backlash as some of her Chinese fans felt he engaged in unnecessary physical contact with Taylor Swift.
On top of that, they also complained about him being a bad host, his English being bad and couldn't communicate well with Taylor Swift. Some fans felt there were some awkward moments and he was constantly engaging in physical contact with Taylor Swift. However, there were fans who defended Andy Chen and showed pictures that he didn't touch her inappropriately.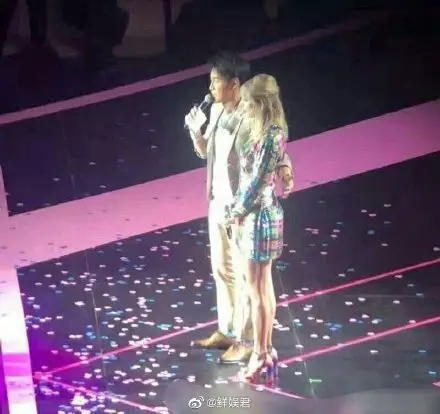 Netizens left varying comments after seeing the fan uploaded pictures. They said, "Shaking hands, hugging and such polite actions are ok, but touching here and there the whole time, may I ask what he's doing?", "If you're talking, just talk, what are you touching?", "The host's bad ability is whatever, but he kept touching here and there.", "Everyone stop yelling. This is very awkward. Taylor even told everyone to clap for him.", "He was pretty gentleman-like and hosted pretty well.", "Everyone be a bit more rational.", "Are the fans a bit overly sensitive with this situation? Taylor herself didn't seem uncomfortable. There is no need to be so sensitive, seems a bit butthurt. Watching him, he seemed very gentleman-like. How can it be misunderstood?"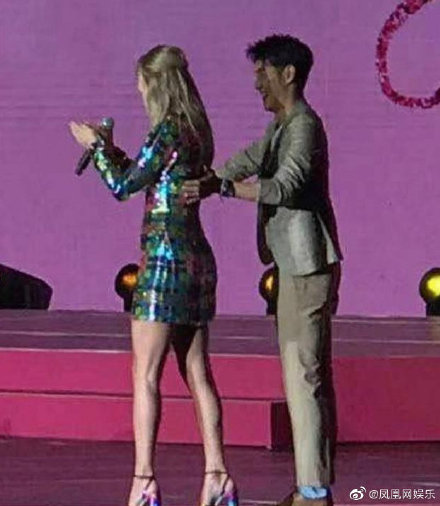 Because of the backlash, Andy Chen issued an apology on Weibo and said, "Very sorry for using this way to get everyone's attention. At yesterday's event, in order to ensure the smooth progress of the event, the interactions with Taylor on stage plus consideration for her safety, were carried out properly, if there were some inadvertent physical contact that had offended Taylor anywhere, I apologize to Taylor and her fans for my hosting behavior that wasn't cautious enough, meticulous, and gentleman-like. From here on out, I will definitely pay more attention.
At the same time, thank you everyone for providing their valuable advice towards my hosting work. I will work hard to improve on areas I am lacking. Also, please forgive me for the areas where I couldn't fulfill everyone's wishes and requests.
I like Taylor just like you guys and I also look forward to her visiting China again."