Yu Menglong's (于朦胧) new costume drama, "The Love Lasts Two Minds" (两世欢) is currently airing. An old clip was circulated on March 5 showing Yu Menglong's bloody eye injury while he was filming the series. Yu Menglong's eye area was accidentally cut by a prop and started bleeding nonstop.
In the video, a staff member is seen tending to Yu Menglong and trying to get help. He couldn't open his eye and is heard asking the staff member, "Did my eye burst?" The staff member tells him no and that the wound was further down. Yu Menglong then asks if he'll go blind, which the staff member reassures him no.
Watch the video: https://www.weibo.com/tv/v/IxchVlCvX?fid=1034:4479120281894926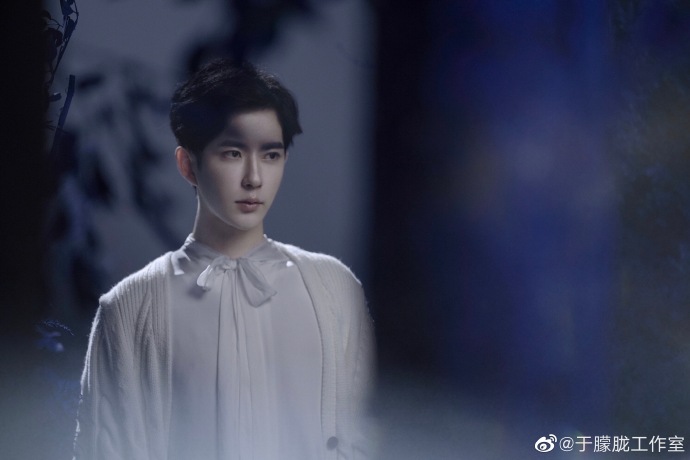 This incident took place around November 2018, so Yu Menglong is fine now. At the time, his studio had issued a statement stating Yu Menglong's eye area was wounded by a prop while filming the series and was sent to the hospital for treatment. It's reported he had to get 6-7 stitches. To prevent any delay to the progress of filming, he rested for a few days and returned to work. As he was worried about his would getting infected, he didn't wear anymore make up when he resumed filming.
Even though this happened two years ago, fans were still worried due to the content of the video. Yu Menglong made a post reassuring everyone that he was fine. His post read:
"Everyone don't worry. There were no residual effects to my eye. When the accident happened, the crew immediately performed emergency treatment and sent me to the hospital. Everyone was very concerned and took care of me. The producer jiejie was worried there would be scarring on my eye and was running around to help me solve it. She used her heart and effort. The "Love Lasts Two Minds" production cast and crew has always been like a big warm family.
Also, please support the authentic version of "The Love Lasts Two Minds". A lot of behind the scenes heroes invested a lot compared to me. My performance is not considered that good. I will continue to work harder in the future. Also "Lemons" (his fans name), please support "The Love Last Two Minds" more."