Tencent brought the world "The Untamed" last year, which literally took the world by storm and created a phenomenon that is still strong after celebrating its one year anniversary of airing on June 27. Since then, many BL novels/works have been adapted into a drama format. One of the most anticipated BL drama adaptation is popular novelist, Priest's "Sha Po Lang" (杀破狼). There have been several actors tied to the series with UNINE's Chen Youwei once being rumored to star in the series when he posted a picture of the books on Weibo. His company later denied the rumors he was cast in the drama.
Zheng Shuang Shares Her Views on Marriage with Zhang Xincheng and Chen Zheyuan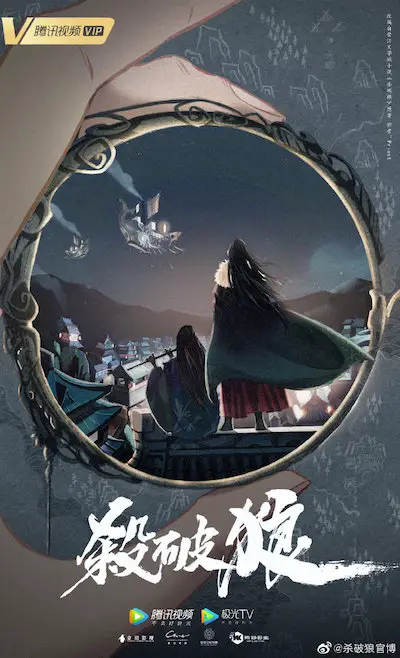 After several casting rumors and delays, the drama adaptation of BL novel, "Sha Po Lang", finally announced its cast on July 2. Tan Jianci (檀健次) and Chen Zheyuan (陈哲远) star as the male leads, "Gu Yun/"Shen Shiliu" and "Chang Geng" respectively. Tan Jianci debuted in a boy group called M.I.C in 2006. He received critical acclaim playing an opera singer in "Winter Begonia. Chen Zheyuan starred alongside Hu Yitian in "Handsome Siblings". Li Hongyi (李宏毅) and Sun Anke (孙安可) round out the cast as "Shen Yi" and "Chen Xingxu".
The storyline takes place during a time where the world has fallen apart. The Beixuan nation experiences a short period of peace after going through a series of wars. A youngster by the name of "Chang Geng", who lives in the bordering town, Yan Hui, was wounded by a pack of wolves during one of his outings. Luckily, he meets "Shen Shiliu" (Shen Sixteen), who saves him. In order to repay his debt of gratitude, "Chang Geng" recognized "Shen Shiliu" as his adoptive father.
The foreign enemy, the wolf tribe, is waiting for the right opportunity to invade Beixuan to start a war again. It's during this time that "Chang Geng" discovers he is actually the fourth prince of the Beixuan nation and "Shen Shiliu" is actually "Gu Yun", the commander of the Xuantieying. "Gu Yun" successfully fends off the wolf tribe and makes them retreat. Through trials and tribulations, "Gu Yun" helps "Chang Geng" restore peace to Beixuan and becomes the emperor of the nation.