iQiyi's second season of their reality dating show with non-celebs, "Yes I Do 2" (喜欢你我也是2), came to end on July 22. The show follows 9 single members who live together for a month. They get to know each other through dates and various interactions in the house. At the end of each week, they write letters to the person they connect with the most. At the end of 12 episodes, each couple decides if they want to continue on after the show.
Last season, two couples successfully coupled together, but they eventually broke up. This season's cast featured 5 female guests: Congya (聪雅), Xiong Xiaoyu (熊笑宇) aka Xiao Xiong, Han Meng (韩萌) aka Meng Meng, Teng Wenzhu (滕文竹), and Wang Qing (王晴), and four male guests: Ma Jianxing (马健星), Shi Yi (施迤) aka Eleven, Song Mingshen (宋名申), and Wang Zhichen (王执臣). Wang Qing was introduced in the 3rd episode, while Wang Zhichen was introduced in the 2nd episode. Last season, there were 4 pairs of female and males with the 5th male guest being introduced in the last few episodes.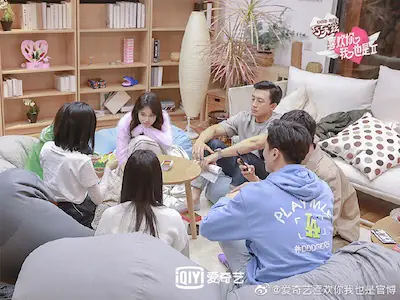 Xiao Xiong was the most popular female guest in the beginning as she received letters from all the male guests. As the members of the house got to know each other and went on dates, the love lines started forming. Song Mingshen always had his eyes set on Xiao Xiong, while she and Ma Jianxing were interested in each other. Things got complicated when Wang Qing joined the house. Ma Jianxing changed trajectories and started forming a love line with Wang Qing and Xiao Xiong started to react to Song Mingshen's gestures.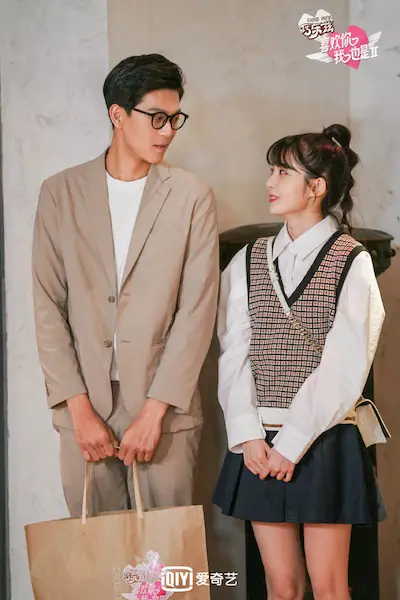 At the same time, Congya and Eleven seemed to have sparks and started writing letters to each other. Wenzhu and Wang Zhichen were also getting along fine especially on their picnic date. Meng Meng was originally interested in Eleven, but he didn't reciprocate the feelings so he ignored her or gave her the cold treatment so she wouldn't get the wrong idea. She ended up not receiving letters for a few weeks.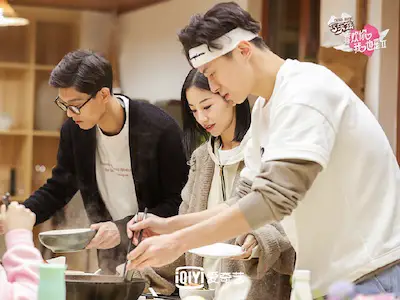 Things took an interesting turn when Wenzhu selected Eleven to go on a karaoke/bbq date. It seemed something clicked between them two because when it was his turn to select someone for his date, he chose Wenzhu. A third person has the option of joining the date if they wished. Congya immediately put down her name when she saw the date. When Wang Zhichen saw the date, he also set up a date at the same time as Eleven's and selected Wenzhu. In the end, Wenzhu chose to go to to Eleven's date.
This was an awkward date as Eleven and Wenzhu seemed to be hitting it off and admitted to liking each other, while Congya is sitting there as the third party. Congya is confused at Eleven's revelation of his feelings for Wenzhu as he kept writing her those letters. She is upset and leaves the date abruptly. She is seen crying in the staircase and doesn't want to be filmed.
After that date, Congya ignored or gave the cold treatment to Wenzhu and Eleven even after Wenzhu tries to talk to her on multiple occasions. Since Wenzhu didn't go to Wang Zhichen's date, him and Meng Meng started to develop further. However, it was already the 9th episode when they went on their date and many people felt he might not really be into Meng Meng. Congya eventually finds closure after having a chat with Eleven and Wenzhu separately.
There were quite a few changes in the format of the confession. For one, it took place in Episode 11 and it was the female guests who would confess to their match. They had to write two letters: a thank you letter and one that says "I like you" to be given to their partner. If the male guest accepts, they go to the car of the person who confessed to them. Secondly, the couples who matched would go on a 24 hour trip to see if they would still want to continue to be together outside the house. At the end of the date, they have to choose whether to become A) Lovers B) Friends.
The couples that matched in Episode 11:
Wang Qing and Ma Jianxing
Teng Wenzhu and Shi Yi
Xiong Xiaoyu and Song Mingshen
Han Meng and Wang Zhichen
Congya gave her "Thank you" letter to Ma Jianxing, but left afterwards because she said her "I Like You" letter was reserved for someone already.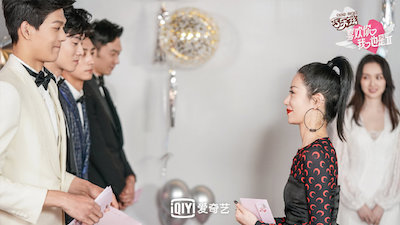 In Episode 12, the 4 couples embarked on their 24 hour trips to get to know each other outside the house. In the end, two couples decided to continue together, Wenzhu and Eleven, and Xiao Xiong and Song Mingshen.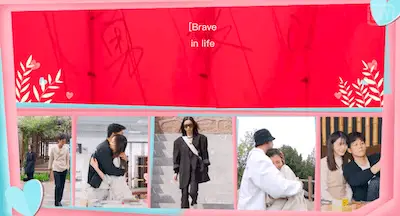 While Ma Jianxing chose option A) Lovers, Wang Qing didn't choose any option and said she didn't have any regrets, so they have an "open ending".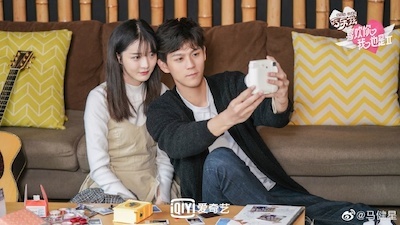 Meng Meng and Wang Zhichen had a very candid talk covering topics about Wang Zhichen's previous breakups. She didn't seem satisfied with Wang Zhichen's responses to her questions, especially when she asked him if she was his ideal type. In the end, she chose to stay friends because she didn't feel like he belonged to her "exclusively".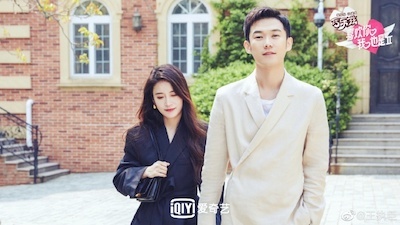 After the show ended, the two successful couples uploaded pictures showing off their relationship.
Last episode: https://www.iq.com/play/2ffkwyhcnx4
Eleven and Wenzhu