The latest segment on Korean variety show, "Hangout with Yoo", features veteran K-Pop artist, Lee Hyo-ri, forming a girl group with Uhm Jung-hwa, Jessi, and Hwasa of MAMAMOO, called "Refund Sisters". The show is hosted by popular comedian, Yoo Jae-suk, who in the August 22nd episode, asked Lee Hyo-ri what stage name she wants to use for the group's activities. Lee Hyo-ri asked, "How about using a Chinese name? Because we might also enter the global market. How about 'MAO'?" In the end, they didn't settle on a name and continued discussing other things.
After this episode aired, many Chinese netizens were angry with Lee Hyori and accused her of insulting Chinese people for using "MAO", which they considered was disrespectful to the founding father of the CCP and PRC, Mao Zedong. Many Chinese netizens left some strong and derogatory comments on Lee Hyori's IG, which turned into a shouting match between Chinese and Korean netizens.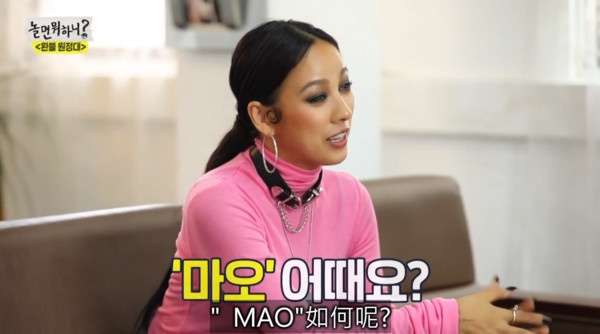 Due to the backlash, the show's official Instagram page issued a statement on the matter. The production team expressed they had no intentions of referring to any particular person with "MAO". To prevent further misunderstandings, the show has already removed this segment from all their premium channels. They also mentioned Lee Hyori had already decided on another stage name. They will also be more meticulous and careful with the content in the future.
This clarification didn't do much to appease either sides. There were comments asking "why is there a need to apologize" and why the mentioning of "MAO" is such a big deal. While some Chinese netizens said the way they view "Chairman Mao" is akin to how Korean netizens view "King Sejong", so it seemed offensive to use his name that way.
Credit: ETtoday, Hangout with Yoo