Four members of the K-Pop girl group, FANATICS, had a live stream recently on the app vlive. The group started trending at the #1 spot on Weibo on September 17 when a clip of the group's live stream went viral. In the clip, two of the members are seen wearing short skirts that show off their legs. A person not shown on camera is seen giving the two girls a jacket to cover up their legs.
Shortly afterwards, a male staff member is heard in the background saying, "What are you covering? It needs to be shown. Let others see the legs. Are you stupid?" The four members are shocked and removed the jacket. There is also a slapping sound heard in the background, which people have speculated was the person who gave the jacket being slapped.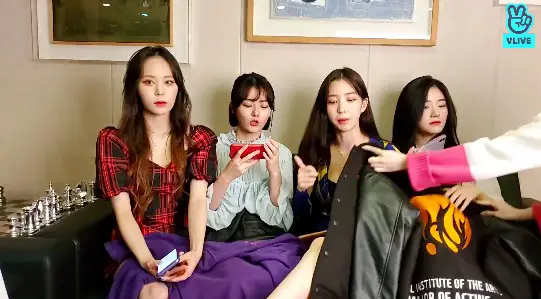 FANATICS' agency, FENT, issued a statement saying, "We admit our company's staff member's speech during the live stream was wrong. We will take corresponding actions against the responsible person. In the future, we will be more cautious to prevent these type of issues from happening again." There were speculations that the member who gave the jacket to the the girls is fellow member, Sika, who is of Chinese descent and grew up in Japan. She was once a JYP trainee.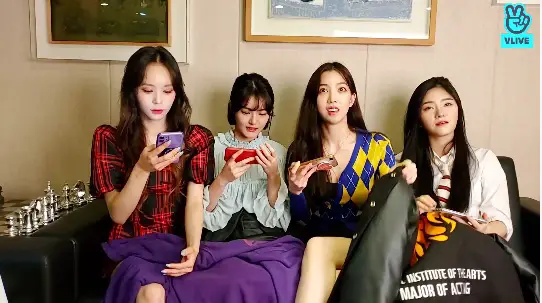 Fans left comments saying, "Looking at the other members' reactions, I feel this isn't the first time this type of thing happened. They discovered it and apologized. After apologizing, it's still the members who suffer.", "it's so hard to exist in the Korean entertainment industry.", "Welcome to the real word: Have dreams of being in a girl group? First take off your clothes; Have dreams of being in a girl group? Get slapped a few times first."