NEXT member, Justin Huang Minghao (黄明昊), has been trending in the news the past few days. Similar to R1SE's Zhou Zhennan, rumors started circulating on November 6 that Justin Huang's mother wasn't repaying a 30 million RMB debt to the bank despite having the ability to do so. This resulted in her being blacklisted on the government's dishonest person's list in the social credit system.
Justin Huang's management company, Yuehua Entertainment, immediately released a statement after the news came out. They clarified Justin Huang's mother, Chen Jianping, is not the actual user of the funds, but is listed as the guarantor on the loan. Yuehua claims Chen Jianping has already used all sorts of methods to come up with the money to repay the bank. They have been in constant talks with the bank and trying to resolve the issue and return the money. Chen Jianping is also carrying out her responsibilities as a guarantor and will report an update once everything is settled.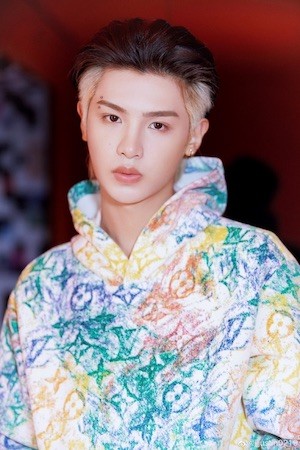 However, on November 10, there were reports the doors of Yuehua Entertainment's building were vandalized with red paint. One of the words was "demolish". There were also signs taped on the doors saying, "Yuehua internal power struggles", "suppress artists" and "gang formation". Yuehua had notified the police after they discovered the vandalism. Some have speculated this incident was tied to Justin Huang's mother's case.
On the same day, there were paparazzi who filmed Justin Huang driving with two female friends after getting his license recently. The three of them were seen driving to a hotel and then went skiing the next day. However, what was on netizens' minds was whether Justin Huang had a licensed driver of over 3 years accompanying him on the highway as this is the Chinese law for new drivers.
It doesn't seem like these news have dampened Justin Huang's moods or image so far. He continues to work and attends his schedules accordingly.