Last October, it was rumored Alvin Chau (周焯華) and his partner, Mandy Lieu, split up after 5 years together. It was reported she received $300 million HKD for the split. Mandy Lieu and her children have been living in London since 2015. Back in September, Mandy Lieu announced she would have a regular column for a London based magazine to share her thoughts about lifestyle, healthy and sustainable food, and family.
In a previous interview with London magazine, Evening Standard, it was reported she spent around 28 million GBP for 925 acres of land in Hampshire to build her own organic food ecological farm. What was surprising from that interview was the magazine listed she had three daughters and one son, aged 4, 4, 3 and 1, respectively. From previous reports, Mandy Lieu and Alvin Chau were said to only have two daughters and a son.
According to Apple Daily, Mandy Lieu and Alvin Chau broke up last year. However, it's reported Mandy Lieu found out she was pregnant after the breakup. The baby was born last October. Alvin Chau has a total of 7 children including his eldest son from his first marriage, two daughters with his wife, Heidi Chan, and three daughters and a son with Mandy Lieu.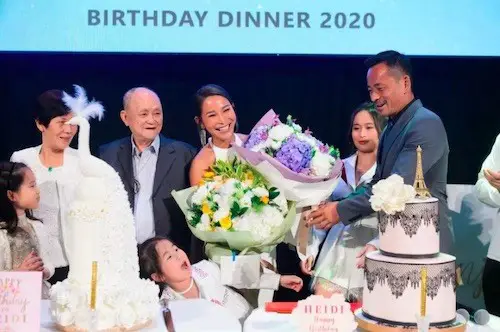 Despite their breakup, Mandy Lieu says, "With the children we are always going to be a family — he is the reasoning voice of the family, asking if they have done their homework, whereas I want to know how their sunflower seeds are doing."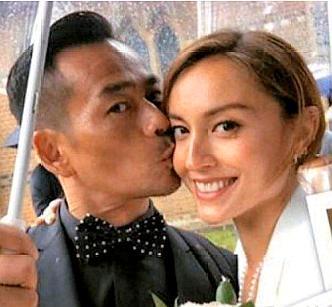 Credit: Apple Daily, Evening Standard, Mandy Lieu