Carina Zhang (张馨月) has been under immense public scrutiny ever since she and Raymond Lam (林峯) were dating. After giving birth recently, Carina Zhang has been sharing pictures of her daily lifestyle. She recently shared a bunch of photos of bags she purchased during her pregnancy saying that she couldn't help herself and decided to buy them first even though she can't use them yet. She also included the costs of the bags, which were mostly from luxury name brands with the exception of one that cost 300 RMB.
Because of this, some netizens started criticizing her for for using her husband, Raymond Lam's money to flaunt her wealth. Someone asked her, "You don't work, you have no income. Your husband gave you the money to buy the bags?" Carina Zhang clapped back, "Be a bit more confident, get rid of the question mark." Some netizens defended her saying there is nothing wrong with spending her husband's money.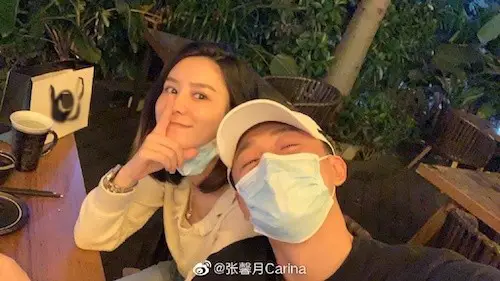 However, one netizen attacked Carina Zhang for having a low educational background and said she wouldn't have been able to maintain her current lifestyle without the help of someone else. This person urged her to upgrade herself and go back to school to shut the mouths of people who looked down on her.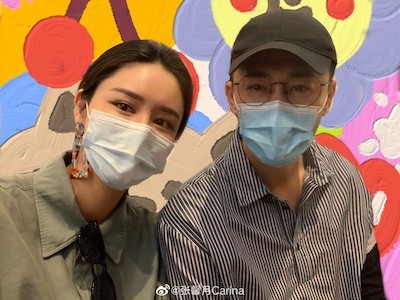 Carina Zhang responded back to this netizen and said, "The person I am relying on is not some person. Besides, without my husband, I can also have this standard of lifestyle by myself. Don't apply your knowledge on me. As for the value you mentioned I should be adding to myself, isn't everyone doing that? Just because it's not made public doesn't mean it's not happening. Life is still very long, broaden the way you look at things."