Before Tencent's fourth season of their male idol survival show, "CHUANG 2021" (创造营 2021), has started filming, there are already some negative rumors circulating around a rumored trainee, Ding Feijun (丁飞俊). If you are a survival show enthusiast, you might remember Ding Feijun from "Youth With You" Season 1. He finished in 27th place and then joined an even more time-limited group, D5 or Desert 5, that lasted for 100 days of promotions.
"CHUANG 2021" Trainee, Ding Feijun, Issues Apology, Denies Fansite's Allegations of Inappropriate Behavior Towards Girls
On December 6, it was reported Ding Feijun was traveling to the filming location for "CHUANG 2021". However, on December 7, an owner of one of Ding Feijun's former fansites revealed a whole bunch of information alleging him of privately contacting fans to have sex. She also made some very serious allegations that he got girls drunk and fed them "drugs".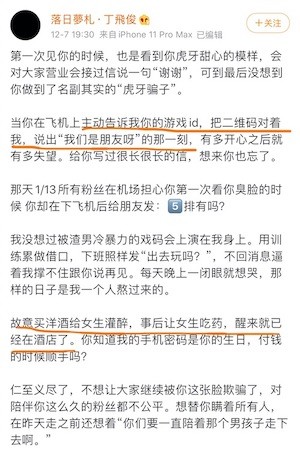 This particular fansite owner alleges she had a relationship with Ding Feijun and said she was cheated by him. She said she wrote him a very long letter, but he seems to have forgotten about it. She said, "I've never thought the scene of a scumbag being emotionally abusive would be performed on me. Using training as an excuse for being tired, but then when you get off, you ask "Are we going out to have fun?" You won't respond to me, so you forced me to say goodbye to you. I wanted to cry every night when I closed my eyes. I got out of those days by myself.
You purposely gave alcohol to girls to get them drunk. Afterwards, you let the girls take pills. When they woke up, they were already at the hotel. You know my cell phone password is your birthday. Was it smooth when you were spending my money?"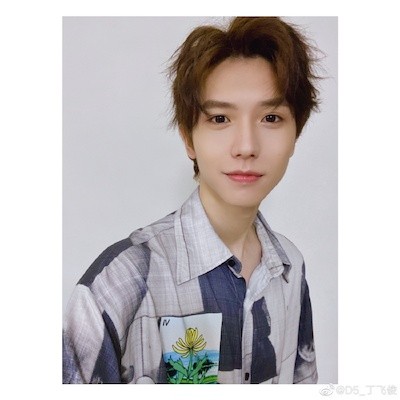 She uploaded a video of her going to karaoke with Ding Feijun after some back and forth with his official fan club. She even said, "Going drinking was your gege (older brother) swiping his card." Ding Feijun's fanclub explained this was just normal socializing.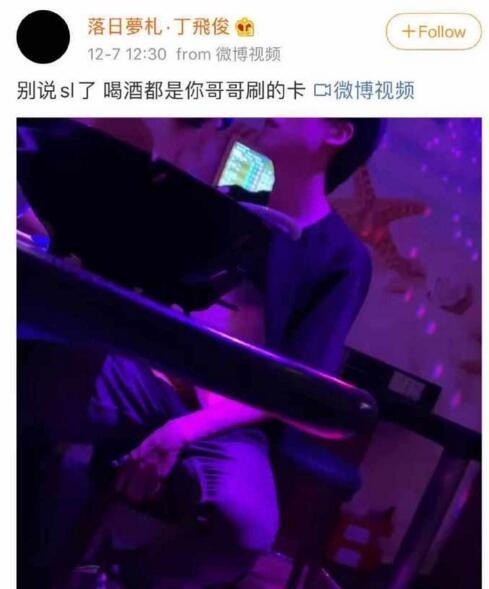 However, the fansite owner uploaded pictures of him sleeping in bed and said, "This is the evidence you wanted. Don't yell anymore. If you must yell, then go yell at your gege." The official fan club hasn't addressed those pictures.
Sohu Entertainment reached out to Ding Feijun's management company, Hua Yi Brothers Fashion, and a staff member responded, "Sorry, let's wait for the final results, okay?" and then hung up the phone. A few of Ding Feijun's fansites have changed their profile pic to pitch black.