Back in July, Huang Zitao's own management company, L. TAO Entertainment, announced they were recruiting trainees for their trainee project. On December 9, L. TAO Entertainment unveiled the identities of two new male trainees from their "L. TAO +" trainee program.
Huang Zitao Stopped Watching "CHUANG 2021" and "Youth With You 3" After One Episode
Leo Lin Yuxiu (林煜修)
Leo Lin was born in 1999 and hails from Taiwan. He joined Banana Culture's TRAINEE 18 Project, but then got eliminated. He later joined YUE HUA Entertainment trainee and competed on Youku's male idol survival show, "All For One", in 2019.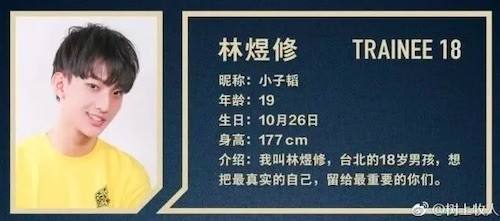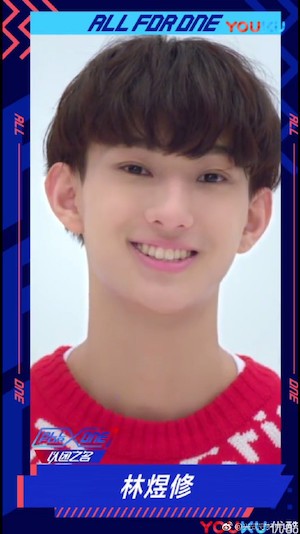 Based on leaked pictures from fans, it's rumored he is joining Tencent's male idol group survival show, "CHUANG 2021". Some netizens have said Leo Lin bears some resemblance to his boss, Huang Zitao. He has been referred to as "Little Zitao".
One Zhong Junyi (钟骏一)
All that is known about One Zhong Junyi is he is born in 2002 and hails from Chongqing, China. It's rumored he will be joining iQiyi's male idol group survival show, "Youth With You 3". Some people think Zhong Junyi looks a bit like Kris Wu.