Marriage rumors were circulating for Bernie Liu (廖碧兒) and rumored on-and-off boyfriend, Calvin Lo (盧啟賢), back in October, when a friend posted a picture with them on Instagram and revealed they were getting married next March. At the time, Bernice Liu didn't deny or confirm the rumors. Calvin Lo didn't address the rumors until recently.
Calvin Lo has always maintained a very low profile. However, he recently spoke to the media about the marriage rumors. He denied the marriage rumors and says he doesn't know how the news even came about. He revealed that he and Bernice Liu knew each other for many years because of their charity work together and love of wine. He also referred to her as "She's one of my best friends."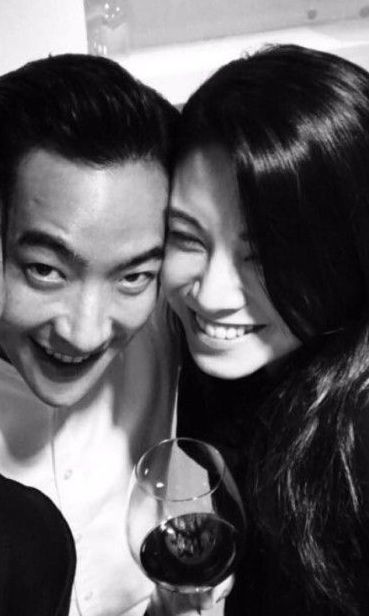 Bernice Liu did a live stream on December 10 promoting her wine. However, she started talking about the marriage rumors. She said to her audience, "Hey, I have some happy news to talk about! You already heard what my friend said…I don't have a husband yet! I did see it!" At the end of the stream, she told her viewers that she has 6 tests in these two years and also said she had "exciting news coming up", but didn't drop any hints on what it might be.