The 2020 TVB Anniversary Awards (萬千星輝頒獎典禮 2020) was relatively tame compared to previous years. The winners were quite predictable with the exception of perhaps "Best Actor in a Supporting Role", Jason Pai Piao (白彪), who made a very long-winded and off tangent speech that got people scratching their heads.
2020 TVB Anniversary Awards Show – Winner List
Vincent Wong Thanks Wife, Yoyo Chen, in Acceptance Speech at 2020 TVB Anniversary Awards
One of the more entertaining highlights of the show was Nancy Wu (胡定欣) and Joe Ma (馬德鐘) announcing the "Most Popular Male Character" award. While announcing the nominees, Joe Ma started saying, "The most important group is the senior group. You give them the award, no one will dare to disagree." Nancy Wu (劉丹) announced Lau Dan's (劉丹) name as if he won the award. She said, "I know who it is, Dan ye! Dan-ye has been with everyone since "Come Home Love's" Ma family to the Hung family for 8 years!"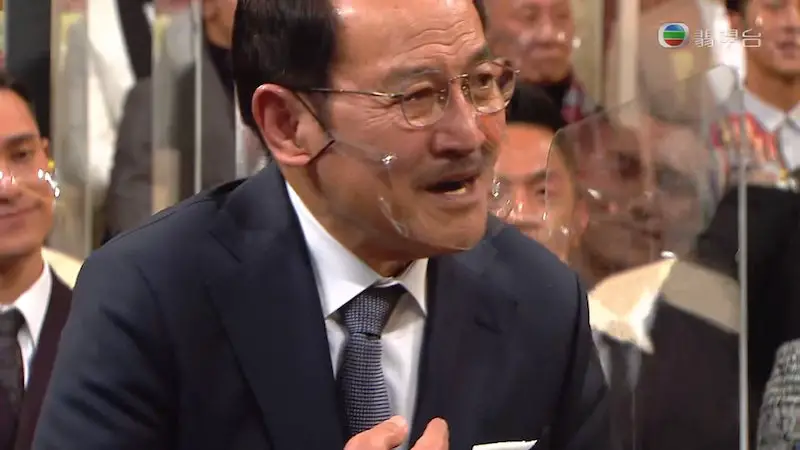 Lau Dan stands up thinking he won the award. Joe Ma immediately follows up and says, "I think there is a chance too. Why don't we review the five nominees first?" After some off camera awkwardness ensues, Nancy Wu follows up with "I hope", meaning she hopes Lau Dan wins the ward. Reviewing the nominees list, Lau Dan wasn't even nominated for this award making it very awkward.
In the end, it was Owen Cheung who took home the award.
Watch from 01:29-2:01:
Credit: hk01