K-Pop music channel, Mnet, announced on January 10 they are launching a global audition project called "Girls Planet 999" to form a girl group. While the audition says it's global, they are looking for trainees exclusively from Korea, China, and Japan, but also welcome foreign nationals living in those countries. Mnet released a promotional video and launched a website for potential trainees to inquire.

Website: http://girlsplanet999.com/
Application form: https://girlsplanetapplly.typeform.com/to/OiCM4GlK
Mnet's targeting for this idol girl group is to focus on the international stage and promote globally. The trainees' journey to debut will also be showcased on a program Mnet is planning to air this year. The audition period starts from January 1, 2021 to February 21, 2021.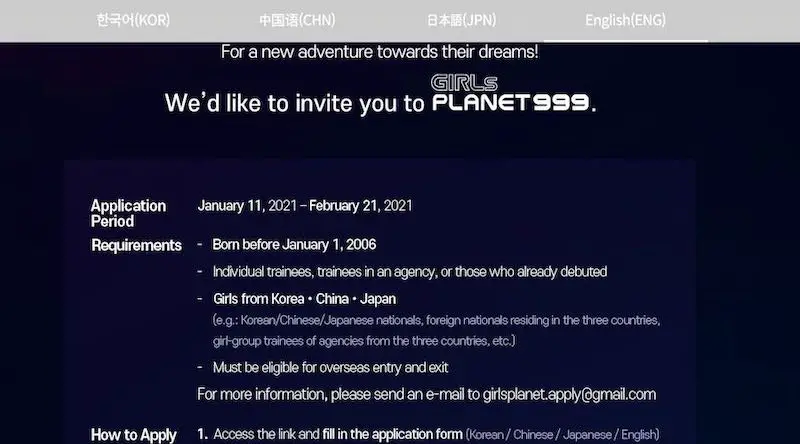 Korean video gaming company, NCSoft, is set to launch their global fan interactive platform, UNIVERSE, early this year. UNIVERSE will be collaborating with "Girls Planet" to launch their channel on the platform. It's reported UNIVERSE will serve to facilitate the global voting results for the debut group. The platform will also be a place to operate various digital content and services for fans globally.