iQiyi has announced three mentors for the upcoming male idol survival show, "Youth With You 3" (青春有你 3). Li Ronghao (李荣浩), BLACKPINK's Lisa, and Wilber Pan (潘瑋柏) were confirmed to be joining the show as the vocal mentor, the dance mentor, and the rap mentor, respectively. On January 11, iQiyi announced "Youth With You 2" alum and THE9 member, Esther Yu (虞书欣), is joining the show as a Youth Tutor.
Demonic King, Dylan Wang, Falls for Fairy, Esther Yu, in Series Adaptation of "The Parting of the Orchid and Cang"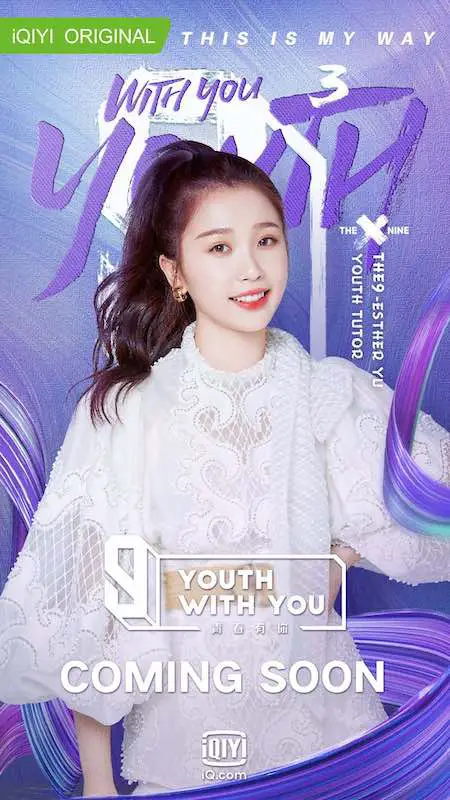 THE9's Esther Yu Apologizes After Fans Demand Student to Be Expelled for Calling Esther Yu "Deadbeat's Daughter"
Prior to this announcement, there were some rumors pointing to THE9's Liu Yuxin (刘雨昕) joining the show as the Youth Tutor. While it's not entirely clear what the duties of Youth Tutor entails, the Chinese word iQiyi used is "助教" (zhu jiao), which means teaching assistant.
THE9's Esther Yu Apologizes for Unfollowing and Re-Following Lisa on Weibo
THE9's Esther Yu and Ding Yuxi are Bound Together for Their Love of Books in "Moonlight"
iQiyi also uploaded pictures of Esther Yu in partial uniform and her return to the "dachang" (大厂). Esther Yu also uploaded a short clip on her return, "I am back! Must first teach the working essentials for idols: Taking picture skills. However busy you are, you must still regularly take good selfies in your personal outfits to give to fans! I will teach didis well — everyone will come out being expert photographers."
The PD hasn't been announced yet.
Studio Responds to THE9's Esther Yu's Mother Being Placed on High Spending Ban by Local Government