THE9's Esther Yu (虞书欣) and Dylan Wang (王鹤棣) were announced as the leads in the series adaptation of Chinese novel, "The Parting of the Orchid and Cang" (苍兰诀), written by Jiu Lu Fei Xiang (九鹭非香).
Studio Responds to THE9's Esther Yu's Mother Being Placed on High Spending Ban by Local Government
Esther Yu Devises Plan to Continue Promoting as THE9 After Group Disbands
The official confirmation first came from Dylan Wang on December 18 when he posted "Happy birthday, Little Orchid" and tagged Esther Yu. "Little Orchid" is the name of Esther Yu's character in the series. She reposted his birthday greeting and said, "Happy birthday two days later, Big Demon", referring to Dylan Wang's character.
Dylan Wang Rumored to be in a Relationship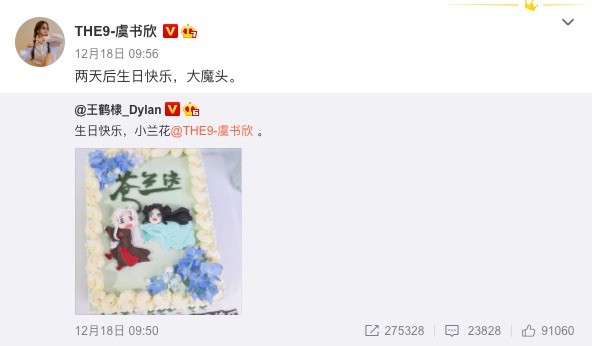 Dylan Wang Apologizes for Cursing Out Referee and Unsportsmanlike Behavior at Super Penguin League: Super 3 B-Ball Tournament
Soon after, the official Weibo account announced Esther Yu and Dylan Wang as the leads. They also announced the anime will be released on New Year's 2021 while the live action anime and the series will air in 2022.
THE9's Esther Yu Apologizes After Fans Demand Student to Be Expelled for Calling Esther Yu "Deadbeat's Daughter"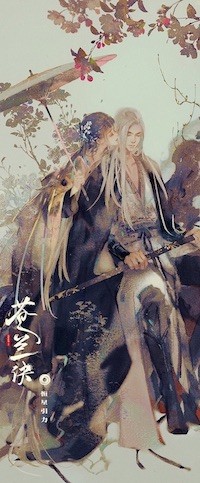 Qin Lan is "The Woman Who Cannot Fall in Love" with Dylan Wang in New Series
The series revolves around the Demon King, "Dongfang Qingcang (东方青苍), who obliterated the goddess of the Poxin clan. Ten thousand years later, the goddess has been reborn as a lowly fairy in the heavens called, "Little Orchid". By chance, she unintentionally resurrects the Demon King, "Dongfang Qingcang", the enemy who annihilated her race, from the Haotian Tower. In order to gain his freedom, "Dongfang Qingcang" must sacrifice "Little Orchid's" goddess soul to remove the spell from his body. Throughout their journey together, "Dongfang Qingcang" also falls in love with the gentle and cute "Little Orchid".
THE9's Esther Yu and Ding Yuxi are Bound Together for Their Love of Books in "Moonlight"