THE9's Esther Yu (虞书欣) has been one of the busiest members since the group debuted on May 30. Beside the group's idol show, "Let's Party" (非日常派对), Esther Yu has already been a guest on "Go! Fighting: Treasure Tour" (极限挑战宝藏行) and is one of the mentors on variety show, "Dimension Nova" (跨次元新星), with Angelababy and former NINE PERCENT member, Xiao Gui. Aside from variety shows, Esther Yu will also be filming her first drama since her debut with THE9.
THE9's Esther Yu Apologizes for Unfollowing and Re-Following Lisa on Weibo
On September 26, Esther Yu and Ding Yuxi (丁禹兮) were announced as the leads in the iQiyi-backed modern series, "Moonlight" (月光变奏曲), which is based on the novel of the same name. Ding Yuxi is coming off the popularity of "The Romance of Tiger and Rose" (传闻中的陈芊芊). He is also currently a panelist on Tencent's reality dating show, "Heart Signal 3" (心动的信号3).
Ding Yuxi and Yang Chaoyue Reveal the Biggest Age Difference They Can Accept in Relationships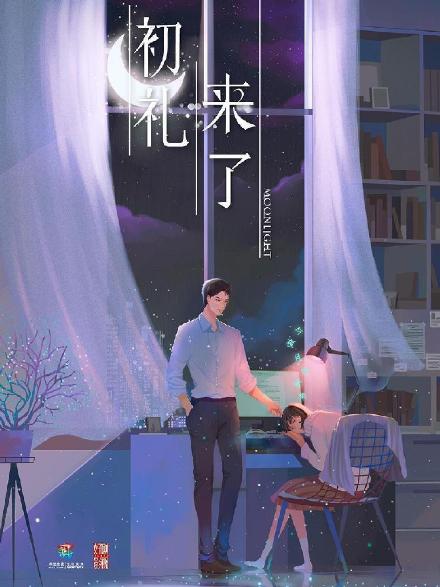 Esther Yu Clarifies Calling Snow Kong the Face of THE9
Based on the synopsis provided to the NRTA, the storyline revolves around "Chu Li" (played by Esther Yu), a recent college graduate with a deep passion to work in the publishing industry. She manages to successfully join the Yuan Yue publishing house, which she has yearned for a long time. During this period, the publishing industry has shifted from quantitative change to qualitative change. As a rookie editor, "Chu Li" is shocked at the current state of the publishing industry, but still maintains her original aspirations to wholeheartedly publish books with the reader in mind.
Esther Yu Responds to Criticism about Her Slacking Off in THE9's Debut Performance
THE9's Esther Yu Apologizes After Fans Demand Student to Be Expelled for Calling Esther Yu "Deadbeat's Daughter"
A godly writer by the name of "Zhou Chuan" (played by Ding Yuxi) has always claimed the role of an editor is dead in the era of the internet. He ends up meeting the rookie editor, "Chu Li", but they don't get along. However, "Zhou Chuan" unexpectedly discovers "Chu Li" is actually his online friend, "Monkey Lord", who he has confided in for many years. While "Zhou Chuan" is labeled by his fans as "Warm as Jade: Prince Chuan", "Chu Li's" views him as a two faced person who acts differently in front of people and behind their backs. They continue the love-hate relationship while growing up and publishing books together and eventually develop a relationship based on growth and love.
Demonic King, Dylan Wang, Falls for Fairy, Esther Yu, in Series Adaptation of "The Parting of the Orchid and Cang"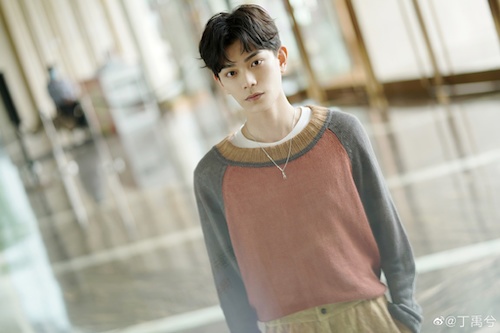 Esther Yu Devises Plan to Continue Promoting as THE9 After Group Disbands
After the series was announced, the leads introduced themselves to each other on Weibo. Esther Yu said, "Hello, I am Chu Li, are you the one who disappeared, Ding Yuxi?". Ding Yuxi's introduction read, "Hello, I am Zhou Chuan, are you the one invited by Monkey, Esther Yu?"