THE9 member, Esther Yu (虞书欣), and her mother, Liu Jinmei (刘金美), were involved in a lawsuit over financial disputes and fraud allegations. Liu Jinmei and her company were sued by a business partner for "lack of management, improper profit, and failure to fulfill payment obligations within the time period stipulated in the legal contract". This was discovered after public records revealed Liu Jinmei was put on a high spending ban by the local government.
Studio Responds to THE9's Esther Yu's Mother Being Placed on High Spending Ban by Local Government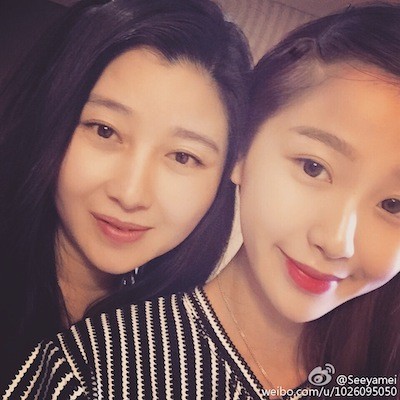 Demonic King, Dylan Wang, Falls for Fairy, Esther Yu, in Series Adaptation of "The Parting of the Orchid and Cang"
Esther Yu's studio addressed the allegations and had already filed a police report. They said, "According to our understanding of the facts in this case, this is a matter of financial dispute between two companies. At the same time, it also involves contract fraud." The statement also denied any involvement in fraudulent activity such as "cheating people's hard-earned money" nor would they allow themselves to hurt others and understood people's money didn't come by easily.
THE9's Esther Yu Joins "Youth With You 3" as the Youth Tutor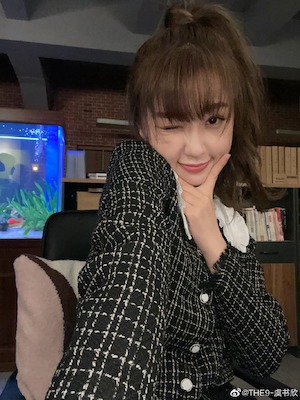 THE9's Esther Yu and Ding Yuxi are Bound Together for Their Love of Books in "Moonlight"
Because of the financial disputes, netizens labeled Liu Jinmei as a "deadbeat". On January 12, a student at the Zhongnan University of Economics and Law made a Weibo post referring to Esther Yu as a "deadbeat's daughter", which riled up her fans. They immediately tried to dig up this person's information. When they found out her identity and the school she attended, Esther Yu's fans wrote posts tagging the school and asked for the student to be expelled and seriously dealt with for spreading rumors and slandering others. It's reported some fans had called up the law office she was interning at to have her fired.
THE9's Esther Yu Apologizes for Unfollowing and Re-Following Lisa on Weibo

THE9's Esther Yu Gets Giddy After Adding BLACKPINK's Lisa on WeChat
The issue kept spiraling out of control and eventually started trending. One of Esther Yu's fans apologized for their behavior and said they shouldn't have tarnished the reputation of the school and questioned the school's integrity and ethics. However, she hoped the school would be objective and fair. She explained their student should take responsibility for their actions as she is an adult. Even after fans had explained the situation to her multiple times, they claim this student continued to use intense language to provoke them, which resulted in the current predicament.
THE9's Esther Yu Blames iQiyi Executive, Jiang Bin, for Portraying Her Like She's Shading Other Groups on "Youth With You 3"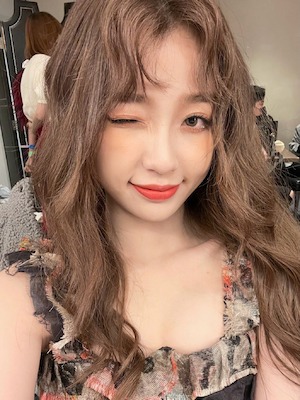 The fan admitted she was wrong for her behavior, but denies human flesh searching (doxxing) the student and explained all the information they found out about her was publicly shown on her Weibo page.
Esther Yu later issued her own apology over the matter. She said, "Sorry everyone. All of this happened because of me. I hope I can draw an end to this. I apologize to everyone who were disturbed. I hope the new year can bring good things to everyone."