Rumors started circulating between Lay Zhang (张艺兴) and Yang Zi (杨紫) on January 22 when a netizen started saying the two of them were dating. Someone said, "If a three letter top male celebrity and a two letter top female celebrity officially announce they're dating, Weibo would probably be paralyzed." Someone had responded that while they were in the midst of researching this rumor, they claimed to have found out about another rumor, "Zhang Yixing and Yang Zi are together."
This dating rumor is quite bizarre as they haven't really worked together aside from attending the same public events and having normal social interactions.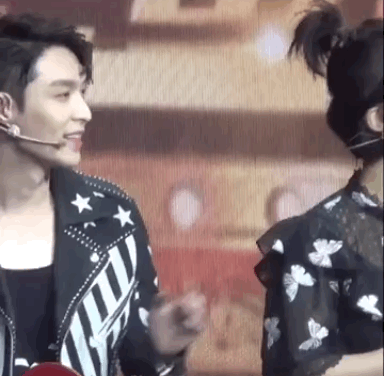 Lay Zhang's fans reached out to his studio and showed a screenshot of their response, "Not dating, currently single. Please pay attention to boss' upcoming works.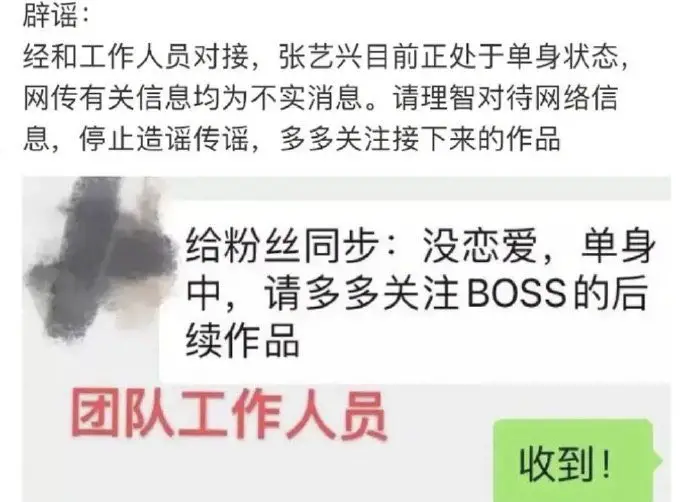 Yang Zi's official fan club also denied the rumors saying, "Artist is currently single and focused on filming right now."

Lay Zhang's studio hinted that he was single by saying, "Sorry, only have three cats".
Yang Zi's studio also subtly addressed the dating rumors by posting a picture of Yang Zi's film set and giving updates about filming. They also said, "Update on daily life on the film set~Single Xiao Yang @杨紫 (Yang Zi), is seriously in the middle of filming."