The Weibo rumors were unusually crazier on January 22, 2021. Many celebrities got implicated in baseless dating rumors and allegations. So far, only one rumor turned out to be true. Zanilia Zhao Liying (赵丽颖) and William Feng Shaofeng (冯绍峰) were unfortunately implicated with the rumors that were going around today. Rumors started going that Zhao Liying and Feng Shaofeng had already divorced. Netizens even joked about the paternity of their son and dragged other celebrities into the mix.
Zanilia Zhao Liying and William Feng Shaofeng Announce Divorce After Two and Half Years of Marriage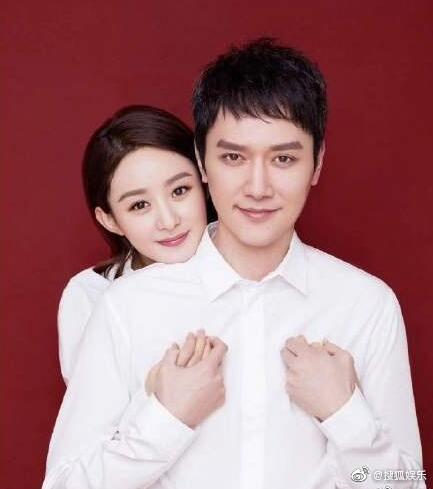 Zanilia Zhao Liying and William Feng Shaofeng Seen on a Date, Debunking Marital Discord Rumors
Zhao Liying's studio issued a statement denying all the rumors and stating those accusations are all false. The team claimed the malicious and defamatory accusations were an infringement on Zhao Liying and her family. The studio says they will not tolerate this type of behavior and are demanding the perpetrators to delete those posts. They have already enlisted the services of a Beijing law firm and have already gathered the evidence to start the legal process in going after the perpetrators.
Feng Shaofeng's studio followed shortly with their statement. They expressed similar sentiments from Zhao Liying's studio's statement and denied all the rumors and accusations. Feng Shaofeng's studio is also demanding the perpetrators to stop spreading the rumors, delete the posts, and publicly apologize to Feng Shaofeng and his family. The studio has already hired a law firm to help gather the evidence and go after the perpetrators.
William Feng Shaofeng's Team Denies Extramarital Affair Rumors
"The Story of Minglan" Actress, Han Ye, Denies Coming in Between William Feng Shaofeng and Zanilia Zhao Liying's Marriage
Zhao Liying and Feng Shaofeng got married in 2018 and had their son in 2019. The couple keeps their personal lives very private and has never shown a picture of their son. Ever since they were married, martial discord rumors have struck the couple. Feng Shaofeng won a case in July 2020 when rumors were spreading he had cheated. The defendant had to issue an apology and keep it pinned on their Weibo account for 3 days and pay compensatory damages to Feng Shaofeng.