Zanilia Zhao Liying (赵丽颖) and William Feng Shaofeng (冯绍峰) made headlines with their divorce announcement on April 23, which trended at number one on Weibo with over 37 million mentions. While the couple said in their statement that it was an amicable split, this didn't stop netizens from speculating about the reason for their divorce.
Zanilia Zhao Liying and William Feng Shaofeng Announce Divorce After Two and Half Years of Marriage
One of the rumors stated Feng Shaofeng was cheating on Zhao Liying with their co-star from "The Story of Minglan" (知否知否应是绿肥红瘦), Han Ye (韩烨). She played the character, "Danju". It goes on further to say that Han Ye got pregnant and sent intimate photos of her and Feng Shaofeng to Zhao Liying , which led to her initiating the divorce.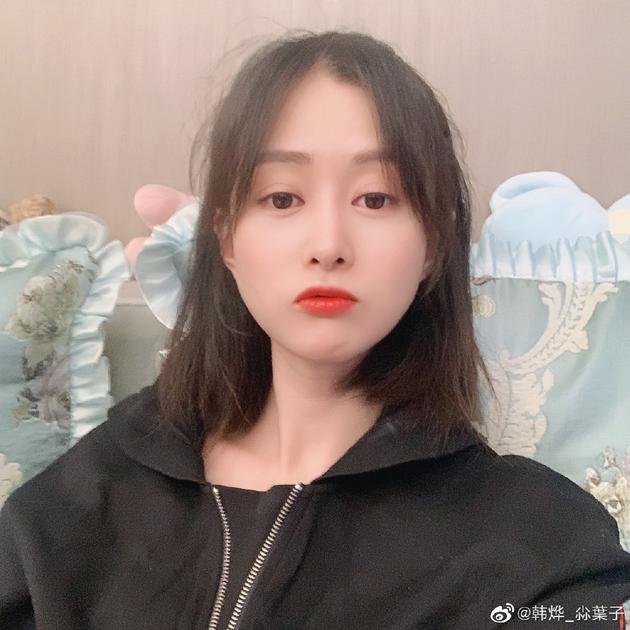 Later that night, Han Ye (韩烨) posted on Weibo and denied the allegations. She wrote, "What happened? DIdn't think that I'd eat my own melons (following my own gossip) one day. 'Story of Minglan' finished filming 3 years ago. I have only worked with the two of them. I don't know who is creating rumors. Everyone, please be rational. If more rumors are created, I'll have to take screenshots and go through the legal process."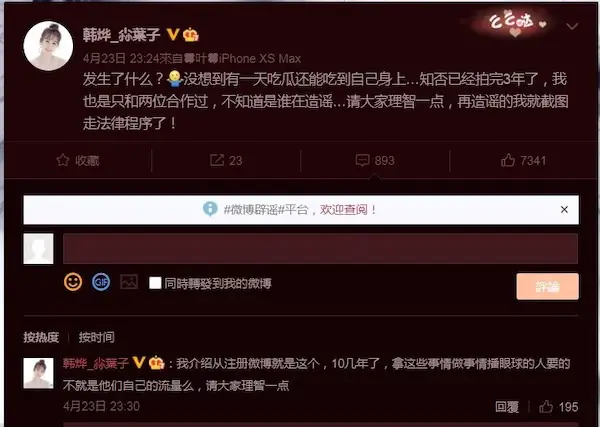 Feng Shaofeng's studio issued a legal statement on April 24, denying all the rumors, specifically the cheating and domestic violence allegations. They had enlisted the services of a law firm and started gathering evidence against the perpetrator who started all the baseless rumors.