After two and half years of marriage, Zanilia Zhao Liying (赵丽颖) and William Feng Shaofeng (冯绍峰) have announced their divorce. Their respective studios released the same statement in the morning of April 23, saying:
"After careful consideration, Ms. Zhao Liying and Mr. Feng Shaofeng have decided to announce to each of their friends that care about them: Ms. Zhao Liying and Mr. Feng Shaofeng have decided to amicably break up and end their marital relationship. They have also recently finished handling the related procedures.
Zanilia Zhao Liying and William Feng Shaofeng's Studios Shut Down Divorce Rumors
The two people met through work because of fate and got together and it's also because of work that they were apart often and gathered less that they returned back to being friends. In the past, the two of us treated each other sincerely and had a happy and beautiful time together. Even though we chose to separate, we are also extremely thankful for meeting each other in the past. This was a mutual decision made by both parties after careful consideration and amicable discussions. It has nothing to do with online rumors nor does it have to do with any external factors. In the future, the both of us will continue to take responsibilities as parents and jointly raise our child and accompany him during his upbringing."
A Joke about Zanilia Zhao Liying Being a Working Mom and William Feng Shaofeng a Stay at Home Dad was Received Horribly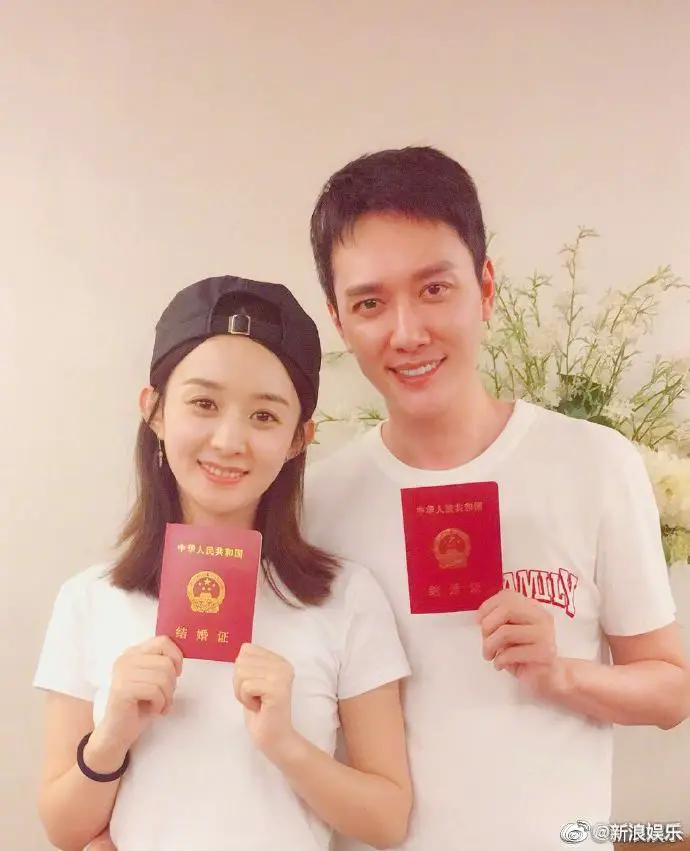 "The Story of Minglan" Actress, Han Ye, Denies Coming in Between William Feng Shaofeng and Zanilia Zhao Liying's Marriage
The statement also said they chose to reveal the reasons for their divorce as they wanted to avoid "unnecessary understandings and speculations" about their split that would cause further pain to them and their family. After both parties released their statements, Feng Shaofeng tagged Zhao Liying and said the following, "The days are long, the past was very good, hope the future will be better." Over an hour later, Zhao Liying tagged Feng Shaofeng with the same message.
William Feng Shaofeng Talks about His Son for the First Time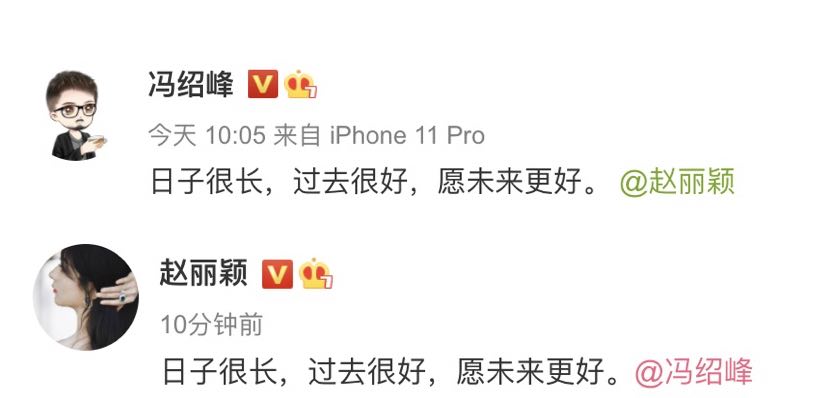 William Feng Shaofeng's Team Denies Extramarital Affair Rumors
The couple were rumored to have started dating in 2017 after filming the 2016 movie, "The Monkey King 3". At the end of 2017, they worked together on "The Story of Minglan" and looked to be very close with each other. In August 2018, rumors started circulating Zhao Liying was pregnant. She was spotted with a baby bump the following month, but the couple didn't announce their pregnancy until January 2019. In October 2018, the couple announced they got married and welcomed their son in March 2019. They have never shared a picture of their son.
A Look into William Feng Shaofeng's Dating History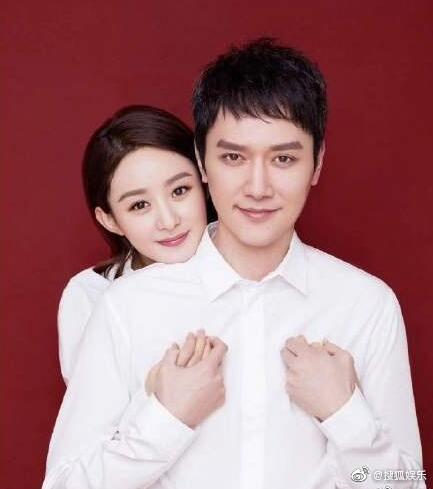 Zanilia Zhao Liying and William Feng Shaofeng Seen on a Date, Debunking Marital Discord Rumors
During their almost 3 years of marriage, they have been plagued with several divorce rumors with the latest one happening in January. However, there have been several occasions where they were spotted together by netizens debunking divorce or martial discord rumors. They also posted happy birthday posts to each other last year. The most recent times they were spotted together was in February 2021 when they were vacationing in Sanya and on April 21 while dining together. The news comes as a shock to many fans who loved the couple together.