Chinese actor, William Feng Shaofeng (冯绍峰), hasn't been in the news ever since wife and actress, Zanilia Zhao Liying, gave birth to their son in March. Zanilia Zhao Liying (赵丽颖) is set to make her comeback later this month. However, William Feng Shaofeng was suddenly accused of having extramarital affairs. A female netizen had uploaded a series of texts that alleges William Feng Shaofeng had trysts with her and other women while he had a break from filming.
William Feng Shaofeng Once Doubted Why Zanilia Zhao Liying Married Him
A series of text messages between the female and her friend talking about someone suspected to be William Feng Shaofeng have been going viral. This female explains to her friend: "He said to me he is a person who especially likes freedom. He said it was difficult for him after getting married. He didn't feel free. Once I think about him meeting with other girls in Beijing, I get irritated."
William Feng Shaofeng Talks about His Son for the First Time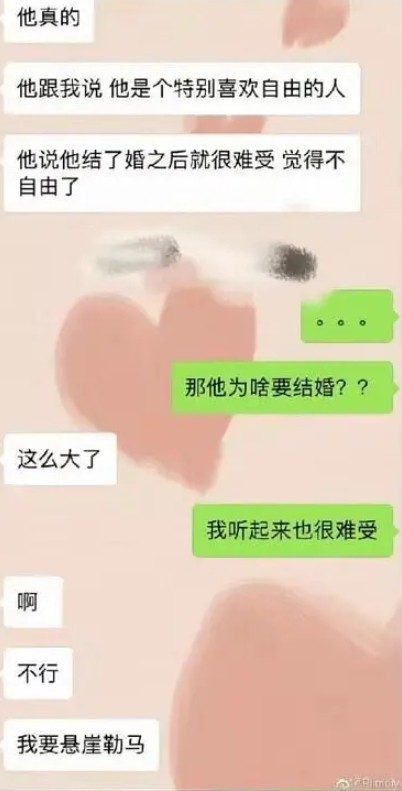 Zanilia Zhao Liying and William Feng Shaofeng Seen on a Date, Debunking Marital Discord Rumors
While the text messages don't explicitly mention any names, there were two that hinted at William Feng Shaofeng and Zanilia Zhao Liying: "fsf gave me a really expensive present. What should I give back to him?" "Is Zhao Liying (赵丽音) coming to Chengdu?" In the second text message, the friend used "Yin" (音) that sounds like Zhao Liying's middle name, "Ying" (颖).
Zanilia Zhao Liying and William Feng Shaofeng Announce Divorce After Two and Half Years of Marriage
William Feng Shaofeng Announces Zanilia Zhao Liying Gave Birth to a Boy
The person who uploaded the text messages deleted them later on, but also explained "fsf" meant "courier services" (发顺丰). Netizens got even more suspicious at her explanation. One netizen said, "I believe in this rumor. Feng Shaofeng has always been a player. He didn't look like he really wanted to get married. Why wouldn't Zhao Liying admit she was pregnant? Maybe she was giving herself a back up plan because she wasn't sure they weren't getting married. If they didn't end up getting married, she could abort it and act like nothing ever happened?"
"The Story of Minglan" Actress, Han Ye, Denies Coming in Between William Feng Shaofeng and Zanilia Zhao Liying's Marriage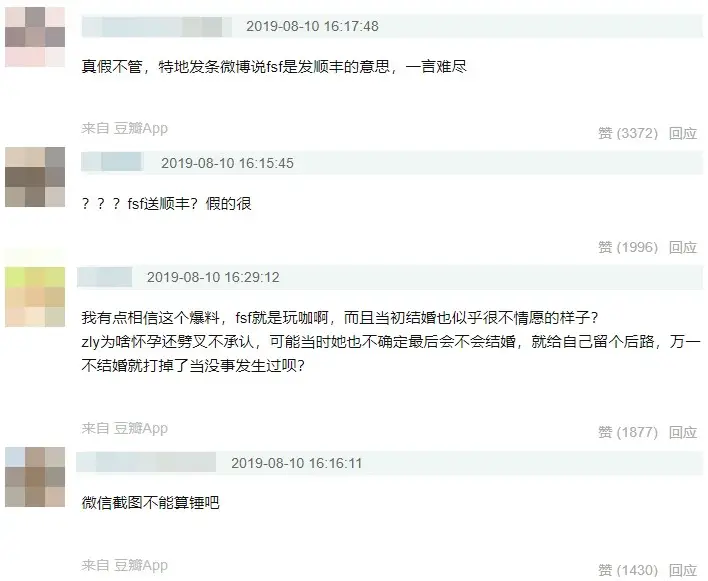 A Look into William Feng Shaofeng's Dating History
William Feng Shaofeng's work studio issued a statement today saying: "Chengdu girl and her friend's Weibo conversations have been photoshopped. The content in those messages is fake news. Mr. Feng Shaofeng has never had inappropriate relations with other women." His company will also be taking legal action due to William Feng Shaofeng's reputation being violated.
Credit: ETtoday.net, Weibo (1, 2, 3)