Zanilia Zhao Liying (赵丽颖) and William Feng Shaofeng (冯绍峰), got married last October, amidst rumors that Zanilia Zhao Liying was pregnant. Even though there were pictures of a very pregnant Zanilia Zhao Liying in the wild, she denied the rumors and only admitted to being pregnant in January. She gave birth to a son in March. Since giving birth, she had been resting and nursing her body for her comeback. Fans got excited in August when it was announced she would be making her come back at an event the same month. Her first acting project since her break was just announced today and is starring alongside Wang Yibo (王一博), coming off the popularity of the hit series, "The Untamed" (陈情令).
"The Story of Minglan" Actress, Han Ye, Denies Coming in Between William Feng Shaofeng and Zanilia Zhao Liying's Marriage
Even though the family of three seemed happy and kept a low profile while welcoming their new born, there were rumors last month alleging William Feng Shaofeng had cheated on Zanilia Zhao Liying and was unhappy in his marriage. William Feng Shaofeng's team immediately issued a legal statement denying all the allegations. The netizen who posted text conversations between her friend that led to other netizens thinking she was talking about William Feng Shaofeng and Zanilia Zhao Liying also clarified later that she wasn't referring to them. All seemed well until two days later, divorce rumors between the two went viral again. William Feng Shaofeng's team once again had to issue a statement refuting the rumors and gossip.
William Feng Shaofeng Once Doubted Why Zanilia Zhao Liying Married Him
The rumors can finally be put to rest as a netizen saw Zanilia Zhao Liying and William Feng Shaofeng on a date yesterday. Zanilia Zhao Liying can be seen putting her hands on William Feng Shaofeng while he looks to be taking a selfie of the two of them.
Zanilia Zhao Liying and William Feng Shaofeng Announce Divorce After Two and Half Years of Marriage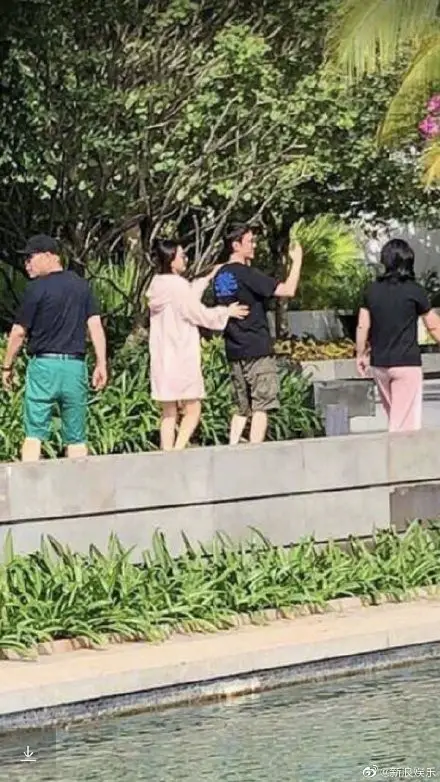 William Feng Shaofeng Talks about His Son for the First Time
She also started posting selfies on Weibo again after a long absence when the pregnancy rumors started last year. It looks like Zanilia Zhao Liying is ready for her come back and meet her fans again. Once netizens saw her selfies, they left comments such as, "Gosh, Zhao Liying posted selfies. Am I dreaming?", "Ah, ah, ah. I don't dare believe my eyes.", "My god, what did I see?"
William Feng Shaofeng's Team Denies Extramarital Affair Rumors