Zhao Lusi (赵露思) was involved in another post liking snafu on April 22 when netizens discovered she had liked a few Douyin videos from entertainment bloggers that were shading other actresses. One of the liked videos stated that Betty Wu Xuanyi (吴宣仪) wasn't able to compete against Zhao Lusi and that they aren't even on the same competing level, so she could only go on variety shows right now. It showed Zhao Lusi's Douyin account liking the post and reposting it. Her account was also seen liking another post that said, "Which current popular starlet's voice between Zhao Lusi and Ju Jingyi (鞠婧祎) is more mesmerizing?"
Zhao Lusi Joins Netizens in Complaining about Her Character, "Gu Shengnan", from "Dating in the Kitchen"
Yu Zheng Defends Zhao Lusi in Midst of Weibo Post Controversy
Netizens immediately questioned whether Zhao Lusi's account was hacked or if she forgot to switch her accounts. Zhao Lusi's studio issued a statement later that night and said, "Today, there were netizens who discovered the studio's artist, Zhao Lusi's Douyin account had liked, commented, and reposted a lot of content that has caused a lot of public debate and created negative impact on Ms. Zhao Lusi. Regarding this, the studio's statement is as follows:
Netizens Criticize Zhao Lusi with Derogatory Slang Term, "Green Tea", Stemming from Her Recent Posts
Yu Zheng Denies Referring to Zhao Lusi as a "Low EQ Actress Who Forgot Her Roots"
The content that created the negative impact caused by the likes and comments from today were not posted by Ms. Zhao Lusi. After the incident happened, we checked the logged in device. The account background showed the device's last login time was at 17:10:38. Another Motorola phone logged into this account at 19:05:29 is suspected to be Ms. Zhao Lusi's phone that she lost while filming "A Female Student Arrives at the Imperial College".
Because the Motorola device has continuously liked, reposted, and commented, a staff member has immediately changed the account's privacy settings from external views and immediately changed the account password."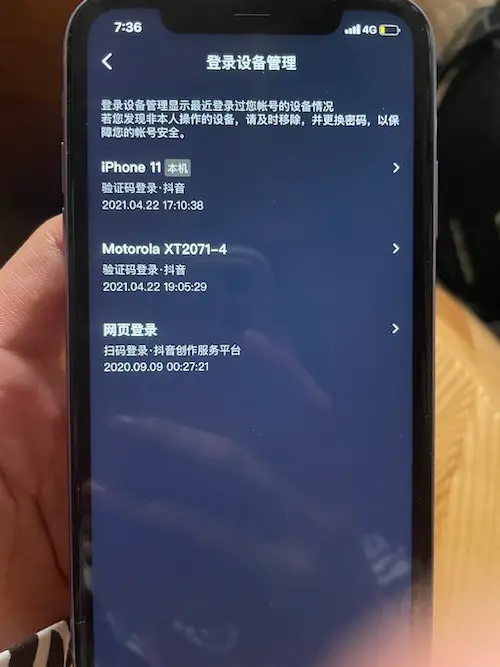 The studio also asked the person who picked up Zhao Lusi's cell phone to stop their behavior and asked netiezns to stop sharing the screenshots of her Douyin account's activity.
Prior to this, Zhao Lusi was involved in a prior incident last October where she accidentally liked an article that had criticized Victoria Song's dress at the Golden Eagle Awards. She later publicly apologized to Victoria Song and explained it was an accident, which ended up with the both of them following each other. Later that same month, Zhao Lusi made headlines once again when a deleted post was circulating showing Zhao Lusi's account had said, "I like you Xiao Zhan". The photo was discovered to be doctored and Zhao Lusi's studio issued a statement denying she had uploaded that post or said those things.