On the night of April 20, just 4 days before the "CHUANG 2021" finale, rumors started circulating about trainee, Zhou Keyu (周柯宇), and his father's businesses. The rumors stated someone by the name of "Zhou Wujun" (周武军) is Zhou Keyu's father and was allegedly running a MLM business during the 90s, which was illegal in China at the time. Aside from that, the rumors go on to say "Zhou Wujun" was a "deadbeat" (laolai 老赖), who allegedly left China after cheating people of their money and failing to repay debts. Because of these rumors, "Zhou Keyu's Father" was trending on April 20.
Zhou Keyu's fanclub nor his company, Jaywalk Newjoy, have addressed the rumors. However, his older brother, Patrick, wrote a lengthy post on April 21 addressing the rumors and setting the record straight. He wrote:
"CHUANG 2021" Debuts 11 Member International Boy Group, INTO1

"Hello everyone, I think there is a need to address our situation with everyone.

First off, Zhou Wujun is indeed our father. Bloodlines is a fact that can't be changed. However, in mine and my two younger brothers' childhood, we didn't have that many memories of our father. These words, 'eldest brother like a father', might have a deeper meaning to me as the older brother of 10+ years. Up to now, I still haven't spoke in detail to my two younger brothers about our father's situation. As an immature older brother, I only hope to hide away the unhappiness of our family issues from my younger brothers and to allow them to grow up simply and happily.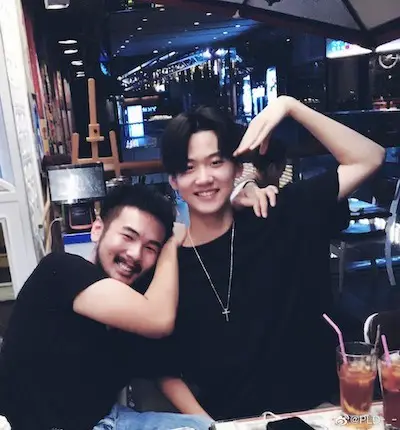 When I was young, father seldom accompanied me. It was often just meeting once or twice a year. However, the days of our family gatherings are often followed by my father's quarreling. When the older didi (younger brother), Leo, was one, mom told me, we are having another younger brother/sister! I was very happy, but she didn't look that happy. One day, I was doing my homework. I heard my mom and aunt talking in the living room saying father didn't want this child. They had a big fight. I then realized the reason she was unhappy…"
In 2002, the younger didi, Daniel, was born. However, father wasn't by his side. It was me who went into the delivery room and saw them cut his umbilical cord! Mom's anesthesia kept her asleep for a long time and didn't wake up. As for didi, because his jaundice was too severe, he went directly to the incubator straight from the delivery room. He stayed in the hospital for three days until we returned home. However, father still didn't appear…
At that age, I had already had more or less cognitive understanding when it came to emotions. Until one day, mom asked me, 'If your father and I divorced, who would you follow?' Cruelty began to pull away. You can say when both of my younger brothers started to crawl, fights with father and the rupture in relationships became our family's daily routine. I deeply remember a time when father appeared indifferent and dismissive about my two younger brothers' future in front of my face…I had no way of having high hopes for my parents' already unsalvageable relationship to improve, but I didn't wish for my younger brothers to be missing familial love just like I did. So after I started working in 2009, I brought my two younger brothers by my side to live with me independently. I did my best to take care of their upbringing, telling them father is just not with us, but I didn't tell them the truth that they had already divorced. Yes, up until today.
If possible, I would probably continue hiding it from them. I am very sad to choose this way at such a moment like today to let them face the other truth of life. What I want to express is as children, especially my two younger brothers who weren't born yet, we had no idea about father's work and and especially never had any contact with it. I have no way of explaining anything for father's past, but if there is a need to bear responsibilities, I won't avoid it either. As the older brother, I once hoped to protect my younger brothers' while they grew up. It's still the same right now. At the same time, I also believe they are children that can take responsibilities just like me."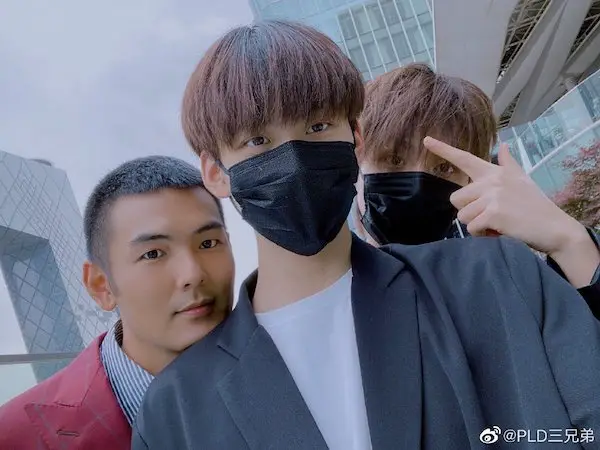 When the rumors went viral, netizens were quick to blame Zhou Keyu without confirming the rumors. Netizens also found it odd that these allegations were surfacing when Zhou Keyu is competing on the finale of "CHUANG 2021" that takes place live on April 24.