It was the case of slippery thumbs for Zhao Lusi (赵露思) when it came to accidental post liking. Zhao Lusi made an apology post to Victoria Song (宋茜) on October 17 after netizens discovered she had liked a post that was complaining about Victoria Song's outfit from the 13th China Golden Eagle TV Art Festival. The title of the post was "Song Qian's "Golden Eagle Goddess" appearance is here. It feels a bit weird?", which referred to the outfit Victoria Song wore at the festival that earned her large scale criticisms about the dress making her look "fat".
Victoria Song Posts Swimsuit Pictures After Getting Criticisms for Her Ensemble at the 13th China Golden Eagle TV Art Festival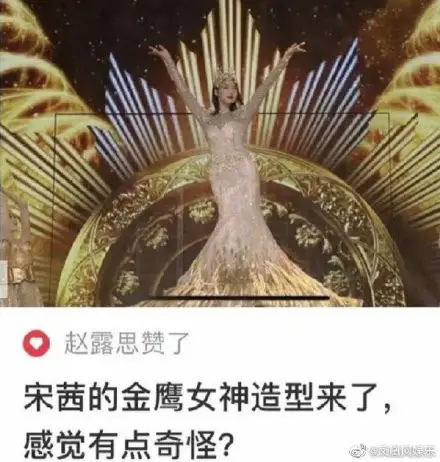 Zhao Lusi Joins Netizens in Complaining about Her Character, "Gu Shengnan", from "Dating in the Kitchen"
Zhao Lusi started trending because of the liked post. After learning about her mishap, Zhao Lusi issued an apology post with two memes and tagged Victoria Song. She wrote, "Apologizing to @宋茜, xiaojiejie. I'm really sorry, sorry for creating trouble. When I was scrolling another app, I turned the page. I turned it twice and pressed the like button. I really retracted it after a second. Ah, I am dead."
Netizens Criticize Zhao Lusi with Derogatory Slang Term, "Green Tea", Stemming from Her Recent Posts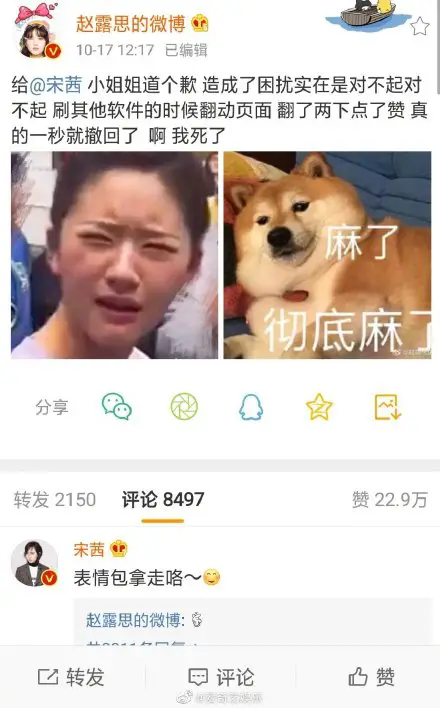 Yu Zheng Denies Referring to Zhao Lusi as a "Low EQ Actress Who Forgot Her Roots"
Thankfully, Victoria Song was a good sport. She left a comment on the post, saying, "I'm taking the meme away." Zhao Lusi responded with a heart emoji. Victoria Song also posted pictures of herself in a swimsuit, seemingly in response to the criticisms about her appearance from the festival. She said, "Hi~ Are you free? Come play with water."
Zhao Lusi's Studio Denies Liking and Sharing Douyin Videos Pitting Her Against Other Artists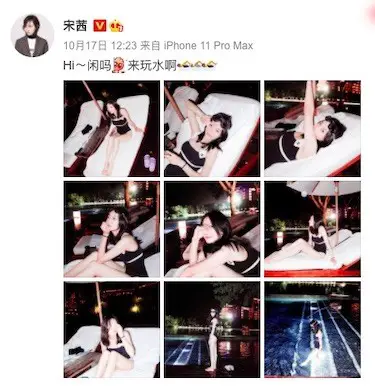 Zhao Lusi's Studio Debunks Rumors She Authored a Deleted Post Saying She Likes Xiao Zhan
Zhao Lusi and Victoria Song also started following each other on Weibo.