It was the 13th China Golden Eagle TV Art Festival (1中国电视金鹰奖) on October 16. As per tradition, a "Golden Eagle Goddess" is selected each year to open the award ceremony with a performance. This year it was Victoria Song Qian (宋茜). To match the name, the outfit of the goddess is always adorned with a crown or headpiece and a golden colored ensemble. Victoria Song was trending all over Weibo after her performance, but it was because of criticisms about her dress and not having a proper hairstyle to match the crown.
Zhao Lusi Apologizes to Victoria Song for Accidentally Liking Post Complaining about Her Outfit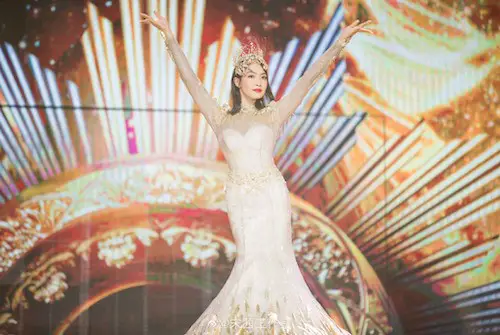 Zanilia Zhao Liying and Wang Yibo are the Viewers' Favorites at the 30th Golden Eagle Awards
The majority of the criticisms were regarding Victoria Song's dress being unflattering and making her look "fat". The comments ranged from, "This outfit really exposed all of her body's shortcomings.", "This dress is too ugly. It makes her look so fat.", "The hair seems a bit casual." She trended at #1 with over 5 million impressions on Weibo. People also drew comparisons to prior "goddesses" like Dilraba Dilmurat and Zanilia Zhao Liying.
Victoria Song Addresses Hate Comments Attacking Her Handling of Sulli's Death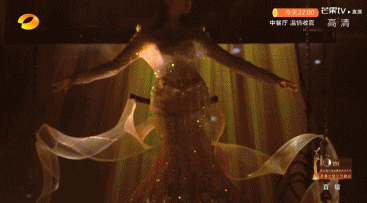 Watch Victoria Song's opening act: http://t.cn/A6bOLzJ6?m=4560766311596158&u=1642591402
Song Weilong Asked if He is Dating Victoria Song in Real Life
Victoria Song Verbally Attacked by C-Netz for not Posting about Sulli's Death
In a backstage interview, Victoria Song revealed the dress weighed close to 15 kg (~33 lbs). She had to be helped up the stage and when she walked due to the weight of the dress. Victoria Song also revealed she wore four layers of clothing underneath the dress.
Victoria Song Addresses Hate Comments Attacking Her Handling of Sulli's Death
Huang Xuan, Wang Yibo, and Victoria Song, Announced as Leads for Costume Drama, "Fengqi Luoyang"
However, shortly after midnight, Victoria Song posted pictures of her in a Chanel swimsuit and going for a swim. This was seemingly in response to the criticisms about her dress at the award festival and canceling out all the noise and doubts about her figure.