While "CHUANG 2021" held its very emotional debut night finale on April 24, "Youth With You 3" (青春有你3) went through its third official ranking and final elimination before the finals. The debut finale night will be held live on May 8. The final group performance will be the mentors' collaboration. The third and final elimination reduced the number of trainees from 35 to 20.
Tony (Yu Jingtian)
Luo Yizhou
Lian Huaiwei
JOJO Tang Jiuzhou
Kachine (Sun Yinghao)
Neil (Liu Guanyou)
Sun Yihang
X (Duan Xingxing)
Chase Lee (17)
Waston (Chang Huasen)
Jerome.D (Deng Xiaoci)
Jun Liu
Jacky (Du Tianyu)
Liang Sen
Rimiko (Li Junhao)
Nemo (Xu Xinchi)
Xu Ziwei
He Derui
Yang Haoming
Krystian (Wang Nanjun)


Eliminated Trainees:

Crayon (Chen Yugeng)
Jiang Jingzuo
G.G (Zhang Siyuan)
Jeremy (Deng Zeming)
drrchen (Chen Junhao)
Yuta (Hashimoto Yuta)
Wang Jiachen
Liam (Yan Xi)
BoogieFish (Cao Yu)
Kingston (Yi Xuan)
Zi Yu
Alan (Huang Hongming)
Qiu Danfeng
Zheng Xingyuan
Kin (Li Qin)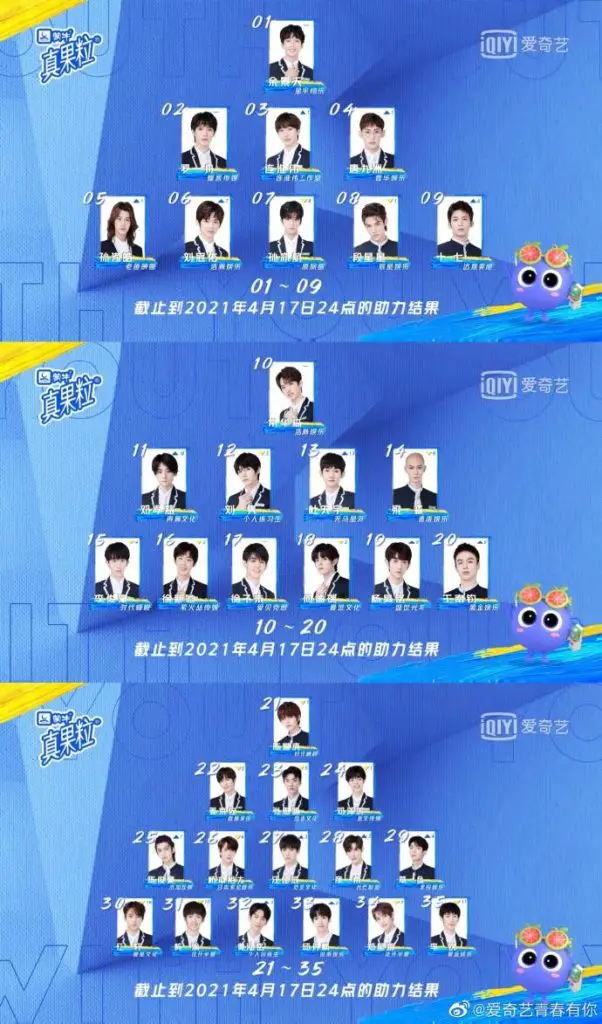 The top 9 had a bit of a shake up in this ranking compared to last time. Jun Liu and Liang Sen both dropped out of the top 9, while Chase Lee and Neil made it in this time. Krystian Wang also barely made it this time ranking at 20th, but his speech was more much vibrant this time around compared to the second official ranking, where he was quite downcast about being ranked 25th. He also believes he can be the dark horse this season.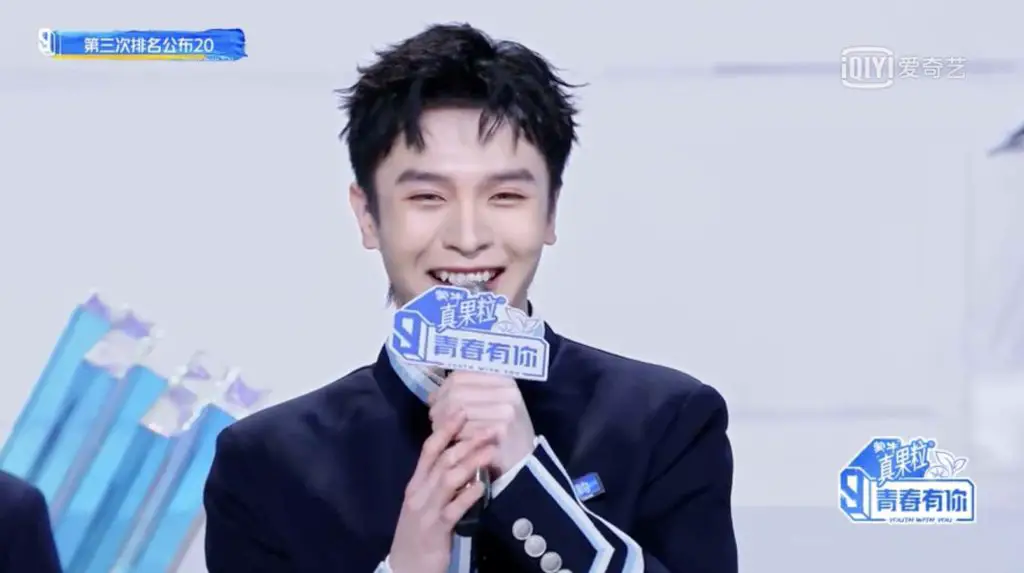 Jiang Jingzuo, who previously participated in Idol Producer at 67th place, said he was thankful to god for not being stuck at the cut off point or else it would've been very embarrassing. He felt no regrets because he has been unhappy these past few years as he felt there was a knot in his heart. "I feel quite lucky to be back at the starting point of failure to prove myself once again."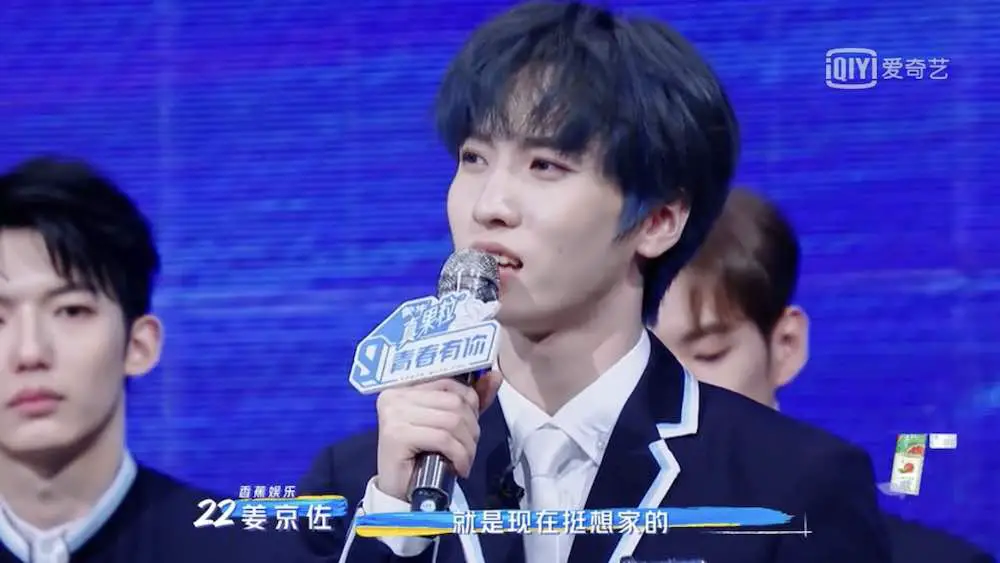 G.G. had quite the goodbye speech as he started off saying he will miss Dachang and his brothers, but lastly, he said he was going to be frank. He told everyone sitting in the top 20 spots that he couldn't accept some of them sitting there as they were lacking a lot in rap, vocals, and dancing. However, G.G. smiles and says, "But you guys do indeed have likable areas, which is quite awesome, so I have no choice either." Everyone erupted into laughter.