Tiffany Wong (林敏俐), née Lam, immigrated to San Francisco, California when she was 8 before returning to Hong Kong to join the Miss Hong Kong 2002 pageant. She eventually went on to become the Miss Hong Kong 2002 winner and the Miss Chinese International 2003 first runner up. Tiffany Wong left the industry after filming two series, "Net Deception" and "Not Just A Pretty Face". Along with the premature death of her father, Lam Kwok-wing (林國光), the founder of adult magazine, "Long Fu Pao" (龍虎豹), at 48, Tiffany Lam returned to the US to complete her studies at UC Davis and took over her father's restaurant.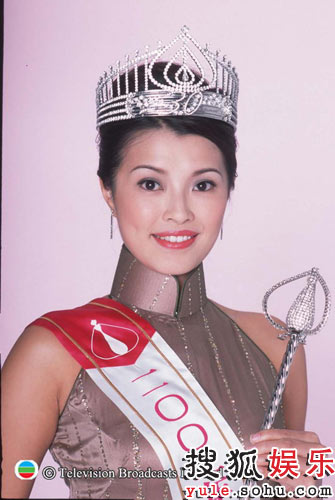 In 2012, Tiffany Lam married her husband, Doug Wong (黃偉恆), who is a restaurant owner, and have a daughter, Sadie (5), and two sons, Cody (3) and Abel (2). After her marriage, she became a stay at home mom. The family of 5 live in Silicon Valley with their golden retriever, Opie.
She recently opened her own blog and Youtube vlogging channel, "Roots and Knuckles", which focuses on her family, health and fitness, sustainable living, and DIY projects. Tiffany Wong reveals they grow their own vegetables and have 16 ducks and chickens.
Tiffany Wong did an introduction video with her husband, where she speaks Cantonese. However, Doug says he can only understand it, but not really speak it. So Tiffany Wong takes on the job of translating, but says there will be videos where they will speak in Cantonese.
Credit: Roots and Knuckles