Meng Jia (孟佳) released her new song, "Glass Wall", on January 28. The song received a lot of attention for the cover art as Meng Jia is covering her topless body with her arms and the side of her breast. Meng Jia addressed the debate about the cover, saying, "A lot of people might say I am trying too hard to release a single by going topless! But when I wrote this song, I couldn't think of any outfit or style to express it…I will not be ashamed to show off my figure. I hope the people who see it will be like me and think it's very beautiful, very clean. I am very happy to use my work to record everything at my best age and condition.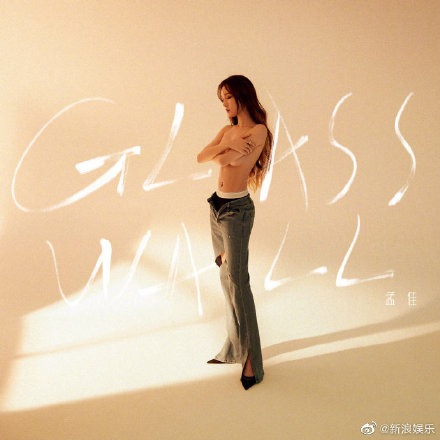 However, netizens quickly noticed the cover art for her single was extremely similar to a model's photoshoot. Soon after netizens were calling out Meng Jia for plagiarizing model, Sasha Barss' picture. After Sasha Barss found out, she said neither she nor the photographer or her modeling agency were contacted to use this picture.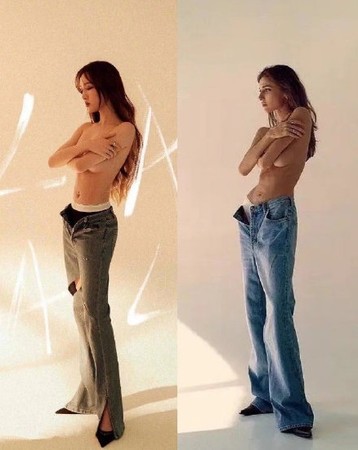 Hours later, Meng Jia's studio issued an apology to all the victims, including Meng Jia and her fans. They explained that during the preparation for "Glass Wall", Meng Jia had told the studio about her creative needs for the covert art. The studio then looked for a large number of photographers and provided their proofs to their photography team for reference. One of the examples included was Sasha Barss' photo.
The studio ultimately chose the current picture as the direction they were going for, which was also provided to Meng Jia to confirm. However, they said Meng Jia had never seen the original picture of Sasha Barss, so after acknowledging the art direction, she cooperated with the team's request to start preparations.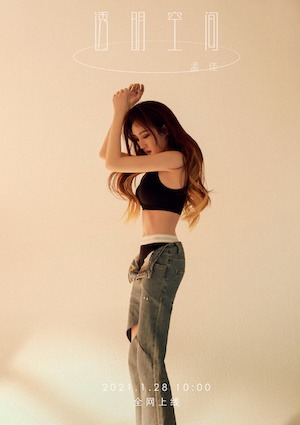 The photos were deleted from the studio and Meng Jia's account. Meng Jia also issued an apology, saying, "Sorry, regretful, learned a lesson. I am sorry."
Sasha Barss later updated on Instagram story that she received an email from Meng Jia's team.