Jordan Chan and Cherrie Ying have been married since 2010 and have two sons, 8 year old Jasper, and soon to be 1 year old baby boy, "Hoho". Cherrie Ying gave birth to "Hoho" last May. Since his birth, the family of four had already gone on a variety show, "Welcome New Life 2". However, his face was covered at the time. The Chan family rarely posted pictures of baby "Hoho". This time, Cherrie Ying uploaded a side view picture of "Hoho" on Jasper's back in January.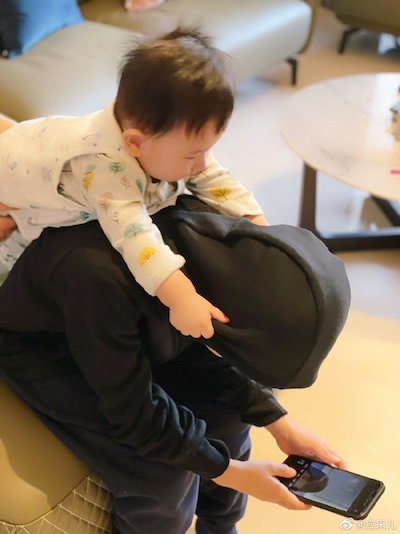 With the Lunar New Year upon us, Jordan Chan decided to reveal baby "Hoho" to the public for the first time. He posted a family picture on February 12 of their family celebrating the new year.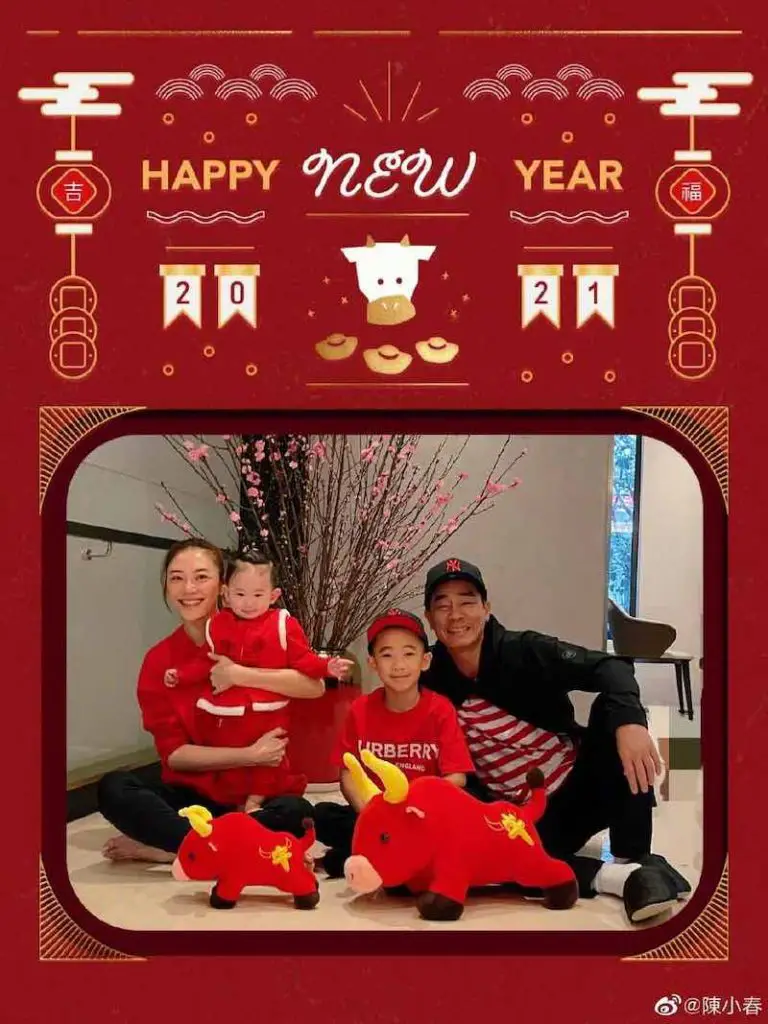 Netizens compared "Hoho" to Cherrie Ying's baby picture and found he resembled his mother a lot when she was a baby.