With 2020 behind him, Xiao Zhan (肖战) is off to a great 2021. Xiao Zhan's series, "Douluo Continent" (斗罗大陆), finally aired on February 5. The series was filmed from February 2019 to July 2019. Xiao Zhan also dubbed the series with his own voice. From Tencent's synopsis: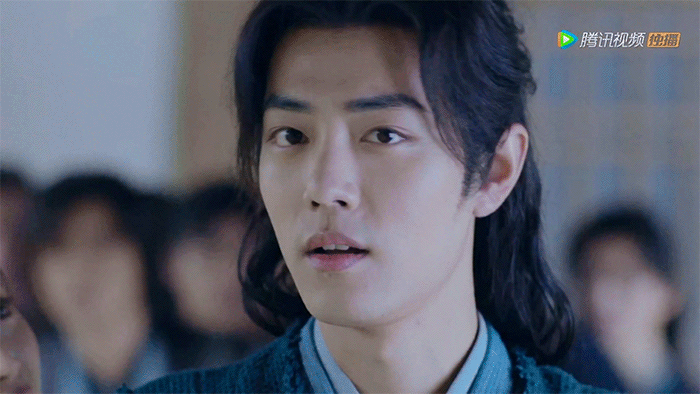 It tells the story of "Tang San" who overcomes many difficulties to protect his loved ones, bring honor to his sect, help his country and become the strongest and bravest soul master. Having lost his mother, "Tang San" and his father depended on each other to survive. Because he had to bear heavy burdens since childhood, "Tang San" grew up meticulous and mature for his age. "Tang San" awakened his powers when he was six years old and was sent to an academy for training. He becomes a disciple of "Yu Xiaogang" and looks after the orphaned "Xiao Wu" as her older brother.
In a recent interview with CCTV, Xiao Zhan mentioned his character, "Tang San", was actually very similar to his own life. He said, "I think life is very miraculous. I think this is very similar to 'Tang San's' fate. He isn't someone who said he would become someone like this from the beginning. He was brought out by fate to walk forward. Once I reach the next stage, I will do my best."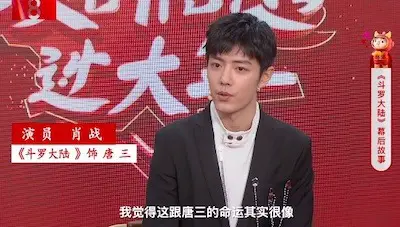 Prior to joining the industry, Xiao Zhan was working as a graphics designer in his hometown Chongqing. During his college days, he was the head of his school's choir, head of the art troupe, and represented his school in cultural performances. In 2015, the survival show "X-FIRE" reached out to one of Xiao Zhan's teachers to get his contact information to invite him on the show. Xiao Zhan ended up joining the show and debuted as a member of X-NINE in 2016. The rest is history.