After last time's cooking IG stories debacle, Miss Hong Kong 2020 contestant, Jessica Liu (廖慧儀), and rumored boyfriend, Danny Hung (孔德賢), are in the news again. Jessica Liu was spotted uploading a picture of her and Danny Hung eating together, but she immediately deleted it. The two have been trying to lay low and avoid interaction ever since Jessica Liu's ex-boyfriend's death.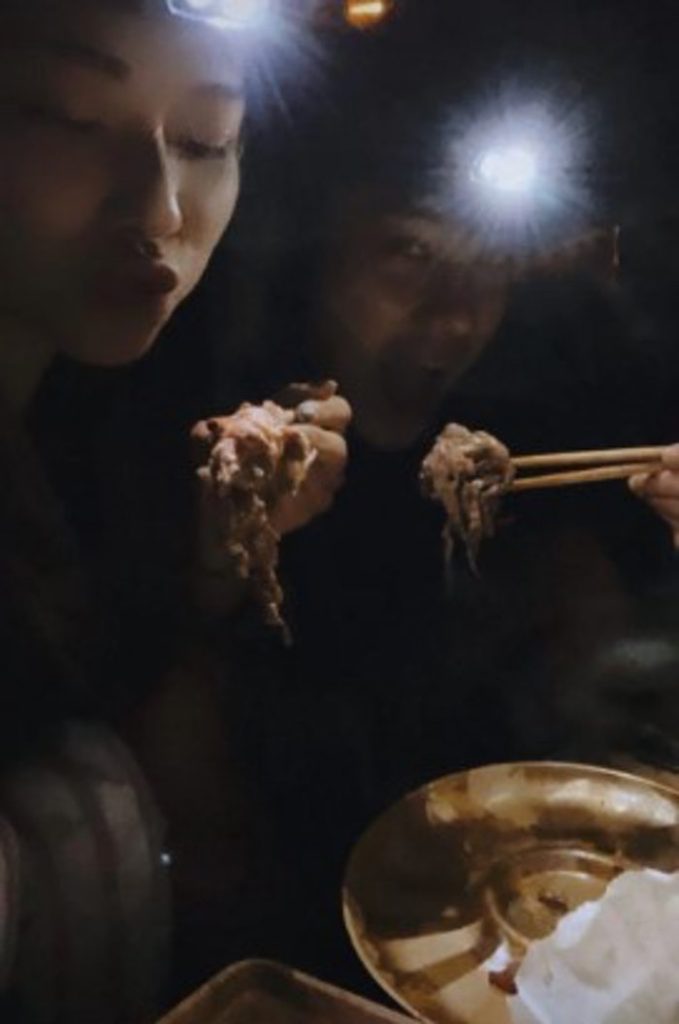 Danny Hung spoke to hk01.com and explained, "This is an old picture from a friend's gathering last time. It was the time we had BBQ and lobster on the roof top. Don't misunderstand. I already explained it last time. There were other people at the time. She had a selfie with everyone that day. I only knew she was there when I got there that night. We didn't have much interaction. Afterwards, I would also carefully ask who is at the gathering. I don't want to create unnecessary misunderstandings. Thank you."
As to why Jessica Liu would suddenly upload this picture, Danny Hung said he was also at a loss and said, "You'd have to ask the concerned party to find out. I want to find out too." He revealed the last time he individually contacted Jessica Liu was near the end of September.
Jessica Liu also spoke to the media about the pictures and explained it was an old picture. She explained the setting was dark as it was taken on the rooftop of a village house, making people misunderstand that they were camping.
Credit: hk01,