Talu Wang (王大陸) and Li Qin (李沁) are guests in this week's episode of "Happy Camp" (快乐大本营). The show released a preview on February 17 of the two of them acting out a skit where Talu Wang wraps his arms around Li Qin in a back hug. The preview stirred up a heated debate among netizens. Many felt Talu Wang was inappropriately hugging Li Qin and made her feel uncomfortable. Talu Wang quickly trended on Weibo because of the controversy.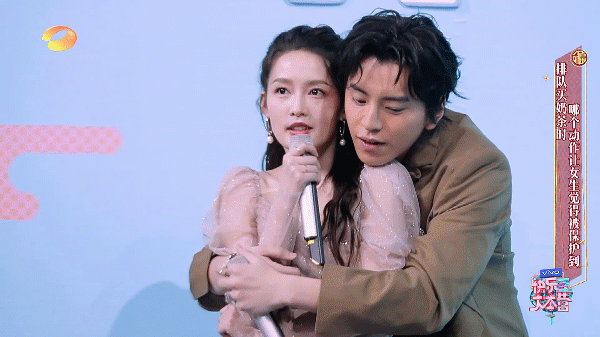 Shortly after midnight on February 18, Talu Wang addressed the backlash and explained, "Two actors responded to the show's request to perform as a "couple in cold weather". As a work partner and good friend, we were just completing the work we should be doing. I hope those people with motives won't speculate and waste everyone's attention. Deeply sorry."
Li Qin reposted Talu Wang's post and said, "Performed quite well, 'Wolf Boy' is quite warm." Talu Wang and Li Qin became good friends after starring in "The Wolf" (狼殿下) together. Some netizens defended Talu wang saying the hug was over analyzed and that his hands were on Li Qin's arms. However, some netizens noted Li Qin looked uncomfortable and still felt Talu Wang crossed the line.