Jin Han (金瀚) announced he was dating actress, Zhang Zhixi (张芷溪), in October 2020 after they were spotted engaging in intimate behavior. However, around 1 am on February 18, Zhang Zhixi uploaded a series of screenshots accusing Jin Han of cheating on her with escorts.
Jin Han's Studio Issues Statement Denying Cheating Allegations and Privileged Family Background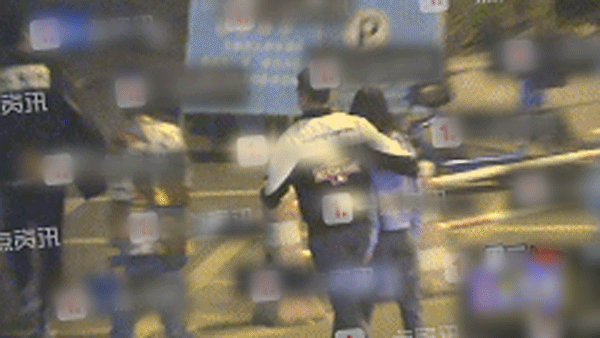 Jin Han Responds to Co-Star, Sun Yi, Complaining about Him Making Her Lips Numb After Kiss Scene
Zhang Zhixi tagged him and said, "The night my grandma passed away, you still went to look for "business models" (外围女, female sex workers who claim to be models/actresses, but really aren't). Your other cell phone's WeChat account added all "business models". Now you're spending all night to look for girls. You purposely fought with me so you could go to a different room on the same floor at the hotel? Scum bag."
Jin Han Proudly Admits to Dating Actress, Zhang Zhixi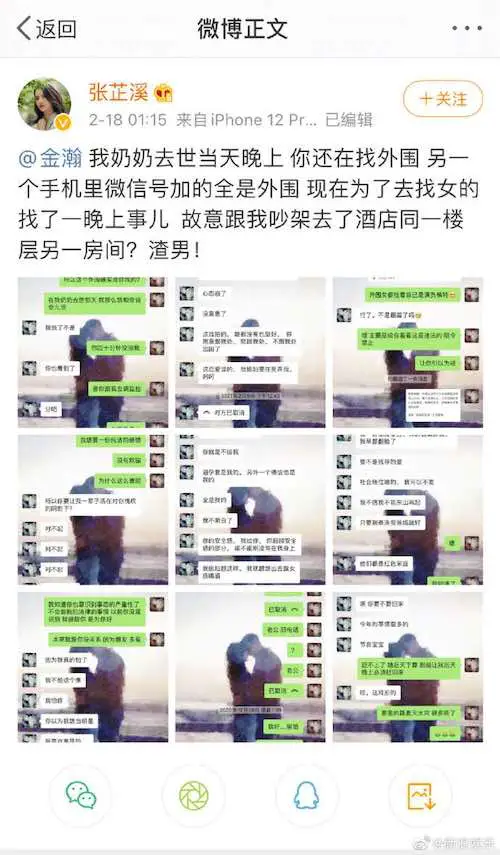 The chat conversations also show Jin Han constantly apologizing and also denying the accusations. However, Jin Han at one point says, "You already saw everything. You simply don't trust me. The condoms are mine. The other WeChat account is mine. They're all mine." Jin Han then says it was him who gave her a sense of security and said, "The more my wifey is like this, the more I want to go out and drink with other girls. But what can I do? I can't do it."
Zhang Zhixi at one point threatens to expose him, which Jin Han calls her bluff and says, "I don't believe I won't be able to make a comeback. Just don't drag my parents into this. They are a red family (ties to the government or military). I rather have them disown me. I'd go to Southeast Asia and rip up my passport and sever the relationship with my parents. You think I like being a celebrity? I like taking high risks. I can stop being a celebrity." In response to all this, Zhang Zhixi said she understood and that she was just reminding him for his own good.
About three hours later, Zhang Zhixi deleted all the posts and said, "Sorry everyone, there was no cheating, no "business models", just a misunderstanding. In addition, drank too much and fought. Already cleared it up. Sorry for causing trouble to everyone in the late night."

Netizens aren't buying the story and felt she was "PR'ed" by Jin Han's team.