The dating rumors between BIG BANG's G-Dragon and BLACKPINK's Jennie shook the world on February 24. According to Korean news agency, DISPATCH, who released the news, the label mates have been dating each other for a year now. YG Entertainment's response to the couple's dating news was, "It's difficult for the company to confirm the artists' personal lives. Please be understanding." There has been no further confirmation from the parties themselves about their dating news.
Netizen DMs Mother of "CHUANG 2021" Trainee, Mika, Asking If He Has a Girlfriend After They Discover His Interactions with the Same Girl
"CHUANG 2021" Trainee, Kazuma, Withdraws from the Show
Chinese netizens had a field day with the rumors of G-Dragon and Jennie dating. They came up with interesting CP names for the rumored couple.
"CHUANG 2021" trainee, Caelan (庆怜), from Japanese group, Intersection, is particularly fond of Jennie and has previously mentioned on several occasions, including his CHUANG application, that he would marry her. So the show decided to have fellow trainee and roommate, Oscar Wang (奥斯卡), break the news to Caelan while he was resting. For over four minutes, Oscar is hyping up Caelan thinking he would get to meet Jennie on the show. At one point, Oscar asks him about marrying Jennie and how many kids he would want.
Caelan received a lot of praise from C-netz when he responded, "It's up to her. It's her body. She can choose. If she don't want children, she don't want children. I respect her." Many netizens felt Caelan was being very respectful to women with that comment.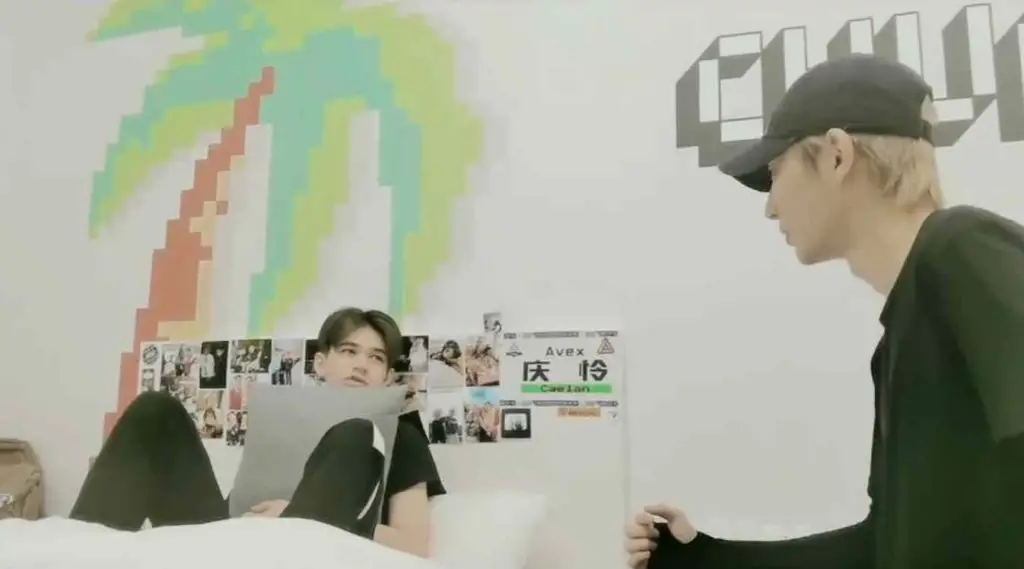 In the end, Oscar tells Caelan that his "house is crushed", which is a Chinese expression to describe your situation when your idol or celebrity is dating or is involved in a scandal. This meme was derived from a Korean news report of a grannie's interview when a house nearby collapsed. She said she heard the reports about a house collapsing and went over to join the fun. However, when she got there, she saw that it was her own house that collapsed, leading her to tears.
So Oscar breaks it to Caelan that Jennie has a boyfriend. Caelan immediately guessed it was G-Dragon when Oscar said it was his favorite artist. Caelan was initially devastated, but Oscar told him, "It's just a rumor. We're not sure yet." Caelan expressed that it's probably true, man. However, Caelan expressed he'd be happy for Jennie if she is happy.
Full link: https://weibo.com/tv/show/1034:4608234699554838?from=old_pc_videoshow
Afterwards, fans checked up on Caelan to see if he was okay after hearing about the news.