On March 6, a female netizen uploaded a video on bilibili sharing her experience being approached by someone claiming to be Lay Zhang's (张艺兴) music producer. This person claimed he wrote a new song and invited her to audition for the female lead in Lay Zhang's new music video. She went to his Weibo account and found he had taken pictures with Lay Zhang and interacted with him as well. So she felt some of her suspicions decreased. They decided to meet and she set the meeting place at her school for safety purposes. She said this person matched the photos on Weibo and he showed her his chats and audio/video messages with Lay Zhang. She said the audio was Lay Zhang's actual voice so she trusted him completely at this point.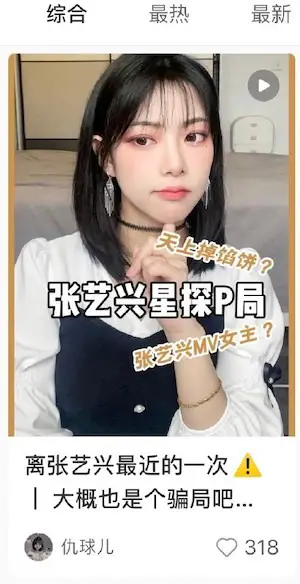 This man then told her she needed to travel to Beijing to meet with the director, the production team, and the artist to see if she was suitable for the role. When she mentioned that she had to go to Beijing with her mother, she claims he rejected her request and explained that these meetings are done solo without friends or family accompaniment. She told him she had to think about it, but while she was considering it, he told her that there was already someone chosen for the role. She thought this was the end of it. The music producer started contacting her on Weibo to hang out on several occasions. Looking back, it became clear to her that this was a scam.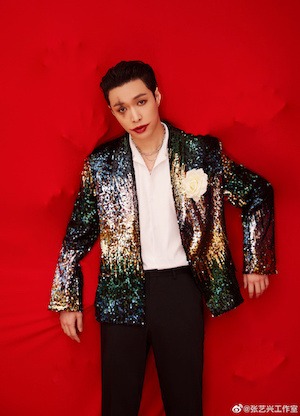 On March 9, Lay Zhang's studio issued a statement saying Lay Zhang and the studio were completely unaware of this issue and they never used any third party to cast a female lead for a music video. They also said the moment they found out about this matter, they immediately contacted their work partners and involved parties to start an investigation. The studio's follow up response is, "Unfortunately, as of this moment, we haven't received any definitive response from the concerned party. We will continue to follow up on the investigation."
"If the content in the video is proven to be true, the studio will not tolerate it." They also urged netizens to be cautious and not to easily trust work inquiries coming from non-official sources.